What is Sangrita? (with pictures)
Sangrita is a beverage that is tomato-based and consists of a mixture of tomato and orange juice, with lime juice, salt and hot sauce added. It is typically used to accompany tequila or as a mixer for cocktails. When used as a accompaniment to tequila, it acts as a chaser. For this, the sangrita is poured into one shot glass, and the tequila is poured into a separate shot glass. Then, the tequila is sipped, followed slowly by the chilled shot of sangrita; some consider downing a shot of tequila accompanied by sangrita an authentic Mexican experience.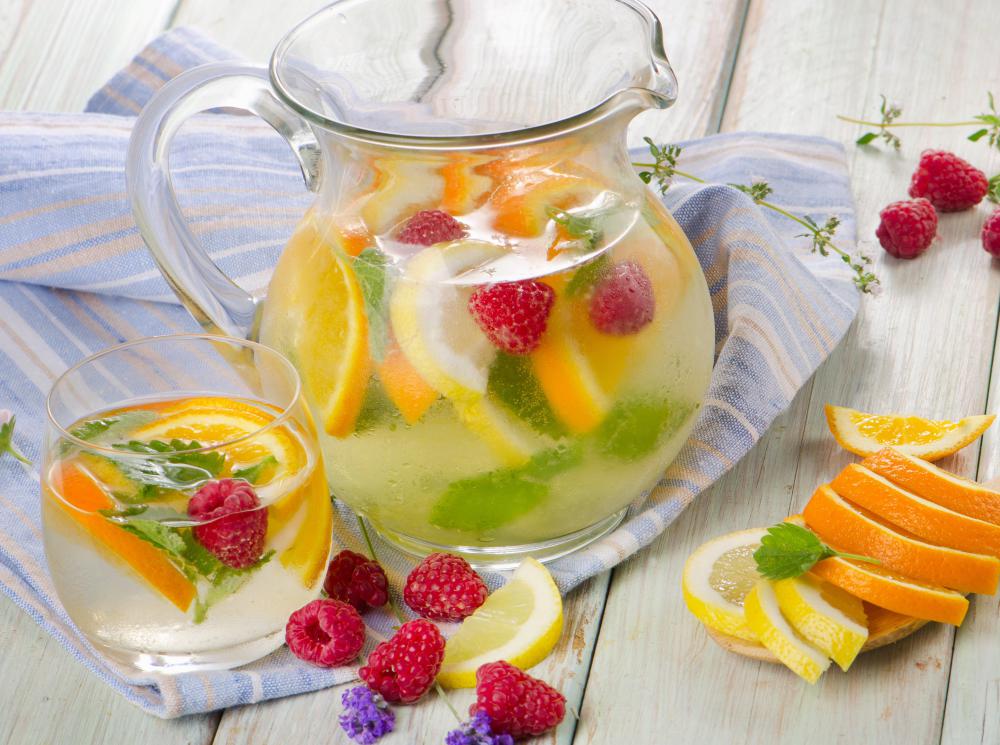 Sometimes sangrita is served as part of a bandera. This traditional Mexican drink involves three different shots that represent the colors of the Mexican flag, which are green, white, and red. One shot glass has lime juice in it, the other has tequila, and the last has sangrita. All three together represent the Mexican Bandera (flag).
Often, those new to this beverage confuse it with sangria. However, the two are drastically different. Sangrita has a tangy flavor while sangria is a fruit and wine mixture that is somewhat sweet. Sometimes, people decide to add things like salt, grenadine and puréed onion to their drink mixture. Some people even add chili sauce or fresh hot peppers to give it more flavor.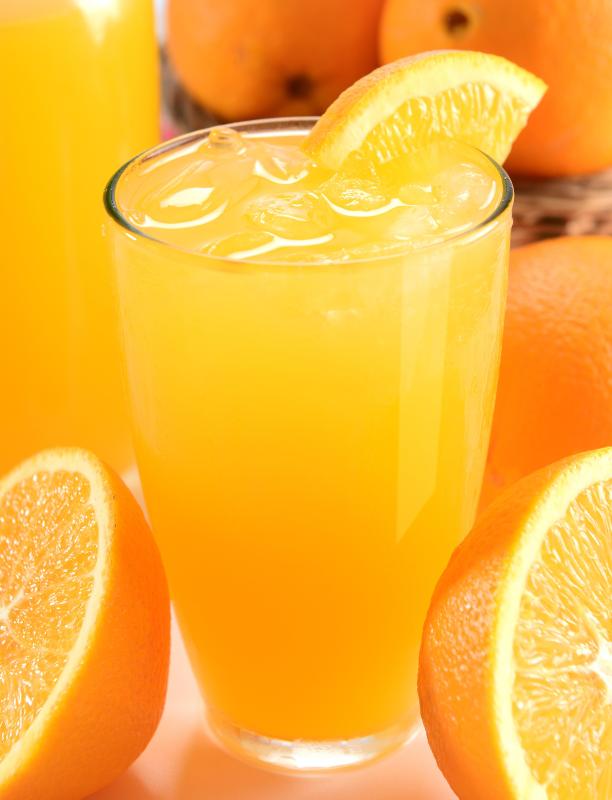 Making this drink at home is fairly simple. One recipe includes tomato juice, orange juice, grapefruit juice, lime juice, and hot sauce. To make it, you simply combine 8 ounces (226.79 grams) of tomato juice, 1 ounce (28.34 grams) of orange juice, 1 ounce (28.34 grams) of grapefruit juice, and 1 ounce (28.34 grams) of lime juice, mixing these ingredients well. Then, add hot sauce to taste. Usually, to get a nice flavor, it helps to add about four to six drops.
Another recipe for sangrita calls for using fresh tomatoes instead of just tomato juice. To make it, you'll need to gather six tomatoes that are medium-sized, three oranges, two limes, one smaller white onion, salt, cayenne pepper, and tequila. Next, peel and seed the tomatoes and juice the oranges and limes; chop the onions and spoon out 1 teaspoon (4.92 milliliters) of cayenne pepper. Put all of these ingredients in a blender and blend them until they are smooth, adding salt to taste. Once the drink is well blended, it can be served over crushed ice or chilled to accompany shot glasses of tequila.
Sangrita is typically used to accompany tequila.

Sangrita is often confused with sangria, a much sweeter and fruitier drink.

Orange juice is a common ingredient in sangrita.

Variations of the sangrita feature grapefruit juice.

Some recipes for sangrita call for fresh tomatoes.