What is RV Rental Insurance?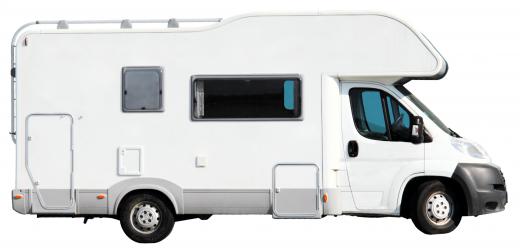 Recreational vehicle rental insurance, also known simply as RV rental insurance, refers to insurance coverage designed specifically for recreational vehicles. Such coverage is usually provided on a short-term basis and may be purchased when renting either a towable or a motorized recreational vehicle, as well as when renting a vehicle that will be used as temporary shelter. RV rental insurance policies can be purchased to cover an array of circumstances, such as vehicle losses, accidents, damages or personal injuries, as well as to cover lost or damaged personal effects involving an RV rental.
Most frequently, RV rental insurance is purchased while vacationing or while using a recreational vehicle for another short-term activity. Many campsites and recreational parking or storage companies require rented vehicles to also be covered by RV rental insurance. At the time of an RV rental, most dealers will also require a vehicle to be insured for the entire duration of the rental period. In America, most states have laws that make securing rental insurance mandatory in order to rent a recreational vehicle.
Levels of RV rental insurance coverage may vary depending upon the laws governing RV rentals, a company's rental policies or the amount of coverage a renter selects above what is required. Aside from covering things like loss, damage and personal injury, some policies may also include towing coverage for times when vehicles experience mechanical failures or may include protection against fire or flood damage occurring during a vehicle's rental period. Specific stipulations also vary according to each individual policy. For instance, coverage for loss or damage that a vehicle may sustain while parked may differ from the coverage provided for a vehicle that is damaged while being driven. RV rental insurance can often be tailored to fit the specific needs of the person or group renting a vehicle while, at the same time, covering the requirements stipulated in an RV rental agreement.
RV rental insurance can be purchased through an independent insurance representative or company. Many insurance companies that offer other forms of insurance coverage, such as automobile insurance or boat insurance, also frequently offer coverage for a motor home rental. These specialized policies are sometimes offered by companies that rent recreational vehicles with many rental companies opting to include the cost of RV rental insurance in the overall cost of a vehicle's rental amount. In some instances, a customer's automobile insurance may even be extended to cover recreational vehicle rentals. Such depends on the type of automobile insurance purchased, however.


By: zakaz

An RV.

By: philipus

A Class A RV.