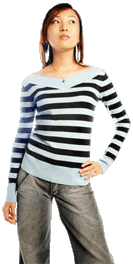 Ruddigore, or The Witch's Curse is an operetta by Gilbert and Sullivan. Sir William Schwenck Gilbert wrote the libretto, and Sir Arthur Seymour Sullivan composed the music. Ruddigore, originally Ruddygore, was their tenth operetta together, following The Mikado. Ruddigore premiered in London at the Savoy Theatre, Richard D'Oyly Carte's theater, on 22 January, 1887.
Ruddigore parodies melodramas, as well as the mad scene from Gaetano Donizetti's 1835 opera Lucia di Lammermoor, based on a libretto by Salvadore Cammarano. The basis of the plot is a curse on the Murgatroyd line. According to the curse, every baronet of Ruddigore must commit a crime a day or die in awful agony. The curse is inherited along with the title.
The action of Ruddigore begins in the village of Rederring, where Rose Maybud, whose life is guided entirely by a book of etiquette, hopes to find a suitor whose love she can return. One suitor whose love she might return, if he could work up the nerve to state it, is Robin Oakapple, really Sir Ruthven Murgatroyd who lives in disguise in order to avoid the curse. His younger brother, Despard, believing Ruthven to be dead, has succeeded to the title.
Robin's foster-brother Richard, one of the only people who knows his secret identity, comes home and Robin confides his love. Going to Rose to act on Robin's behalf, Richard finds himself enchanted, and speaks his own heart, rather than Robin's, with Rose responding as he desires. Robin enters and, through insinuating comments about a sailor's difficult life, wins Rose to himself.
Mad Margaret enters to warn Rose that Sir Despard plans to carry her off in one of his daily criminal sprees, But Rose is engaged now to Robin, and so feels safe. Sir Despard enters and bemoans the cruel curse, and explains how he gets his crime over with and spends the rest of the day doing good in atonement.
In order to get back at Robin for winning Rose, Richard tells Despard Robin's secret. They go to Rose and Robin's wedding and Despard challenges Robin, claiming him as his older brother and the true baronet of Ruddigore. Robin admits it, and Rose, ignoring Richard, offers herself to Despard, who refuses because he can now keep his promise to Mad Margaret. Rose then turns to Richard, and Robin faints, ending Act I.
Act II opens in the Picture Gallery of Ruddigore Castle, with Sir Ruthven and his servant attempting to think of new crimes. Rose and Richard come because they require Sir Ruthven's consent to the marriage, and while Sir Ruthven threatens to commit a crime against them, Richard thwarts him with a Union Jack, which he cannot overcome. Sir Ruthven finally gives his consent and allows them to leave.
The ghosts of Sir Ruthven 's ancestors come out of the portrait and accuse Sir Ruthven of having failed to fulfill the terms of the curse. The tell him he must carry off a lady immediately. Sir Ruthven sends off his servant to act on his behalf by taking a village maiden. Despard and Mad Margaret arrive and tell him that he actually can be held responsible for all the crimes Despard committed when Sir Ruthven was disguised as Robin. He determines to defy the curse and take the consequences.
The servant returns from the village with Dame Hannah who grabs a sword and goes after Sir Ruthven. He calls to the ghost of his uncle, Sir Roderic, who had been engaged to Hannah, and Hannah and Sir Roderic recognize each other and demand privacy. Sir Ruthven leaves, only to return a few minutes later in a rush, followed by the entire cast. He has found an out. Since the curse requires that if he does not commit a daily crime, he must die, refusal to commit a crime is also a crime, since it is the equivalent of suicide. Therefore, Sir Roderic should not be dead and, in fact, finds himself "practically alive," in which state he and Hannah can now be happy together. Rose returns to Ruthven, and Richard finds a bridesmaid to love, and everyone is happy.
Woman with hand on her hip