Rosemary salt is made by mixing leaves of the rosemary herb with salt. It's a refreshing herbed salt that is very aromatic and combines well with a variety of meats, breads, soups, and vegetables. Herbed salts have become quite popular because they make excellent seasonings; even a small pinch can instantly add flavor to a dish.
With it's unique taste, rosemary salt can be easily prepared at home with just a few sprigs. The name "rosemary" translates as "dew of the sea." The herb was named as such because it is quite a hardy plant. It can survive on just the moisture present in sea breezes.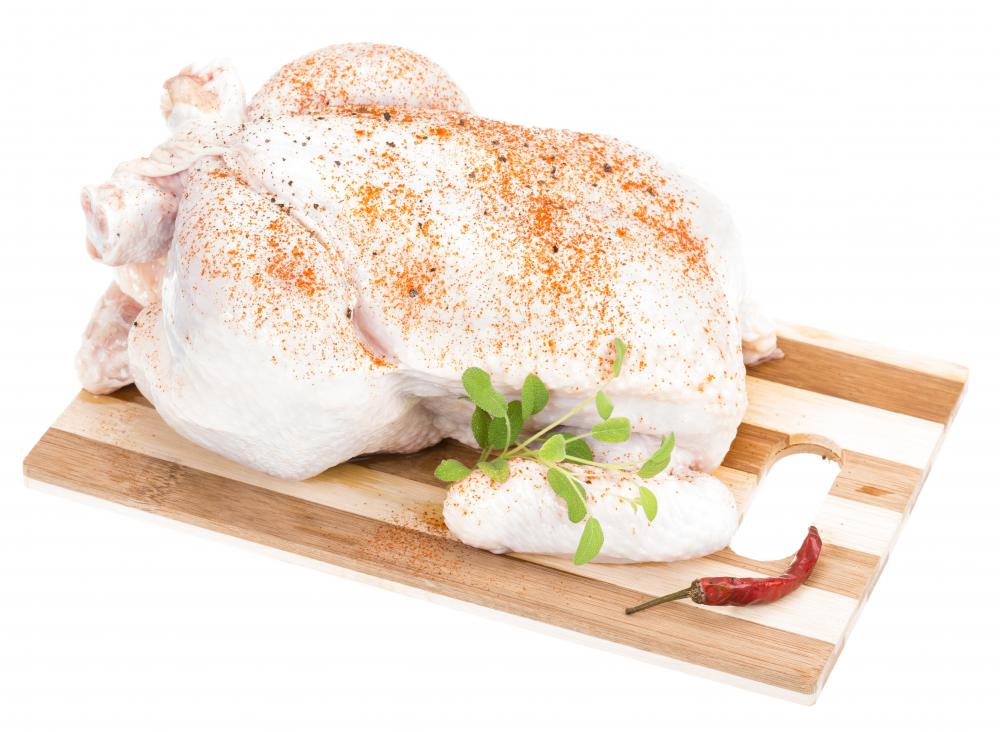 Many people create their own versions by using common salt, rock salt, kosher salt, or sea salt. They use different concentrations of rosemary leaves to vary the intensity of the flavor. Fresh leaves typically give a sharper flavor to the salt than dried leaves. Most recipes call for blending salt with rosemary leaves in a blender. The mixture is then either left to dry naturally or placed in an oven for a few minutes until all the moisture has disappeared.
The resulting salt has a clean scent and stores well when packed in airtight jars. It is often used in cooking, but people also make gifts of homemade rosemary salt to friends and family over the holidays or give them away as wedding favors. When combined with sea salt, it can also be used as a soothing bath salt to refresh the senses.
Excellent on many dishes, it can even be used as a rimmer for a cocktail drink. This herb salt can be used just like regular salt, and it brings out the flavor of many pork, chicken, and meat dishes. It adds a delicious flavor when sprinkled over freshly baked beans and also enhances any type of potato preparation. Rosemary salt is also used in ratatouille, casseroles, and sandwiches, and it can even be found in omelets and pesto. When rubbed into steaks, roasts, chops, and kebabs, the salt adds a mouth-watering flavor to the meat whether it is grilled or roasted.
There are many varieties of rosemary salt available on the market. It is easy to create different types at home by complimenting it with other spices and foods. For example, garlic rosemary salt is made by adding dried garlic flakes to the mix of salt and rosemary leaves before blending it in a food processor. Adding lemon zest or other spices like pepper, for instance, gives the salt an additional tang.