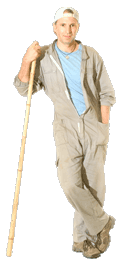 Commonly known as rigid board insulation, rigid board is a type of construction product that is utilized in situations that require an insulation solution capable of standing up to high temperatures. Use of this type of product is common with air ducts in homes and many types of commercial buildings, owing to the properties of the material. The rigid fiber board may be attached to air ducts for heating and cooling systems before the components are transported to the job site, or attached as the ductwork is being assembled at the site.
There are several different types of rigid board on the market today. Most types are constructed with fiberglass or some type of mineral wool. There are also hybrid types that make use of a wider range of inorganic glass fibers sealed with resin to create the ideal insulation material for a particular type of climate. The board is often configured to include properties that aid in minimizing the creation of water vapor within the ductwork and also create an effective barrier that aids in protecting the ducts from other issues that could cause corrosion or some other type of damage over the years.
The benefits of rigid board are mainly focused on protecting the ductwork, creating an effective seal that prevents the buildup of mildew within the system. This makes it easier to keep the ducts clean and relatively free of contaminants. At the same time, the use of this type of rigid fiber board insulation also helps to minimize energy loss, making it possible to operate the heating and cooling system more efficiently. Thanks to the properties of the board, the system will use less energy, resulting in lower power bills for the household.
The installation of rigid board typically requires carefully securing the board to the exterior of the ductwork. This is accomplished with the use of weld pins to hold the board in position. The seal is made using washers or speed clips that hold the rigid board firmly in place on the weld pins. Once the board is secured, the surface can be finished using several different methods, including wrapping the ductwork in canvas, applying some type of mastic product, or even surrounding the ductwork with cement. When installed properly, rigid board can easily last for many years with only slight wear and tear, protecting the ducts and minimizing mold and mildew as well as promoting a more energy efficient approach to heating and cooling.
Worker