What Is Ricotta Cannelloni?
Ricotta cannelloni is an Italian pasta dish consisting of cylindrical pasta sheets filled with ricotta cheese. The cheese is often mixed with vegetables or meat to create a rich, savory dish and is usually topped with red pasta sauce. Cannelloni is often confused with manicotti or cannoli, two very different Italian dishes.
The base of any ricotta cannelloni is pasta sheets, into which the ricotta cheese will be rolled. Traditional Italian chefs make the pasta sheets from scratch, but most cooks simply use pre-packaged rectangular pasta sheets or cannelloni tubes. The sheets or tubes are cooked in a pot of boiling water prior to the cannelloni ingredients being added. They are then laid in the bottom of an oven-safe casserole dish, ready to be filled, rolled, and baked.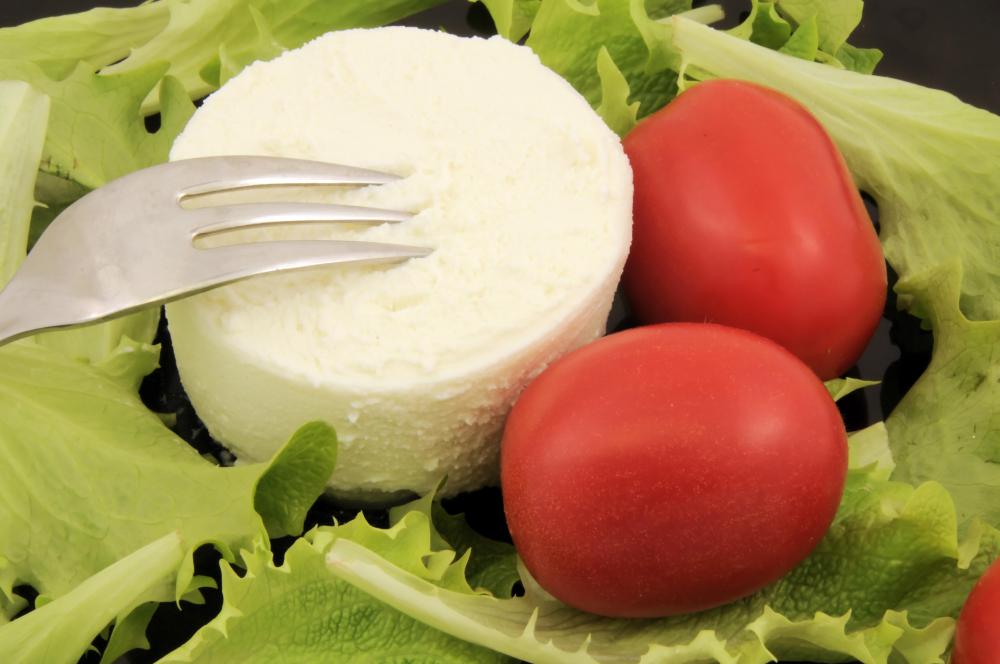 Using ricotta cheese in cannelloni gives the dish a creamy, cheesy texture. Plain ricotta can be added to the pasta, but most cooks mix the cheese with a variety of spices, including salt, pepper, basil, or nutmeg. Egg yolks are sometimes blended with the ricotta to help the cheese firm up when cooking. Parmesan cheese is often mixed in to create a richer, more complex flavor. Ricotta is available in whole-milk or low-fat varieties.
Plain ricotta cannelloni is certainly an enjoyable dish, but meats and vegetables are often added to the cheese mixture to create a heartier meal. Spinach, roasted squash, peppers, or any of a variety of vegetables, depending on personal preference, can simply be combined with the ricotta cheese and added as filling to the pasta. The same is true with meat, with ground beef, chicken, sausage, or even seafood serving as great additions to ricotta cannelloni. This wide variety of filling options makes it a very versatile dish.
After the pasta is filled, rolled, and ready to baked, ricotta cannelloni is topped with sauce and, typically, some shredded cheese. The type of sauce used often depends on the kind of filling in the pasta. Red sauce is most often used on cannelloni, as it pairs well with ricotta cheese and most meats. Seafood-based ricotta cannelloni calls for a white sauce, as fish is rarely paired with red sauce.
Cannelloni should not be confused with manicotti or cannoli. Many American restaurants serving Italian dishes mistakenly call cannelloni manicotti and use the terms interchangeably. Manicotti is actually intended to be more of a crepe dish, rather than a heavy pasta dish like cannelloni. Cannoli is a tube dessert filled with cream, which is often ricotta-based, and topped with chocolate bits or powdered sugar.
Ricotta cheese is rolled into pasta sheets to make ricotta cannelloni.

The ricotta stuffing is often blended with vegetables.