What Is Remote Deposit Capture?
In banking, remote deposit capture is a technology that allows users to access funds in a quick and convenient way. The technology is relatively pervasive throughout the U.S. banking industry, although the software used across the nation is not equal. Financial institutions that use this technology may be able to reduce the number of personnel required to complete banking transactions and ultimately save money because deposits are done electronically.
The status of remote deposit capture in a region is largely dependent on the evolution of technology there. Some of the devices that may be needed to complete an electronic transaction include a computer, the Internet, and a scanning device. Of course, the person using the technology must have an established account open at a financial institution. As technology evolves, fewer pieces of equipment may become necessary.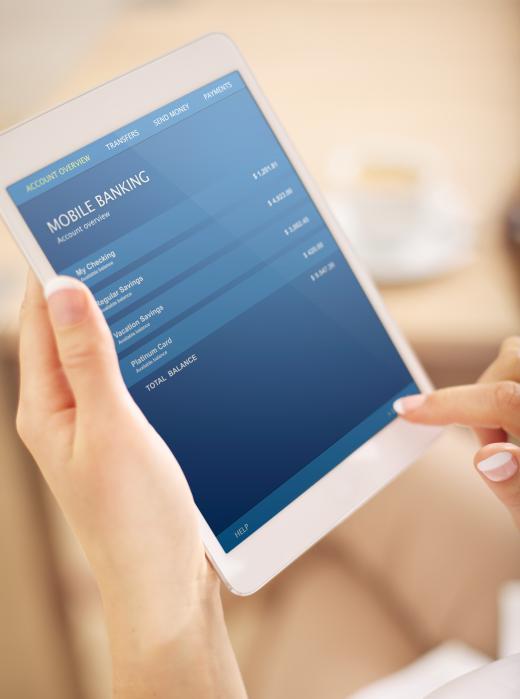 Technology allows for the sensitive information tied to a checking deposit to be scrambled via encryption services over the World Wide Web and to the banking institution where the account is held. It is up to the bank to then receive the deposit and post it to the user's account. The money from the electronic deposit becomes available according to that bank's policies.
Emerging technologies continue to take remote deposit capture to the next level. Mobile remote deposit capture, for instance, allows users to make a banking deposit from a handheld device such as a mobile phone or an electronic tablet. This form of remote deposit capture requires that the mobile device have a camera function so that the check can be photographed. The user will probably have to capture both sides of a check and follow that by manually entering the total value of the transaction. Software that facilitates remote banking also incorporates layers of security so that personal information is not compromised.
Given the convenience that is associated with remote deposit capture, a banking institution may increase its customer base by offering this capability. Additionally, the need for automated teller machine (ATM) servicing will likely be reduced as more customers take advantage of the remote capability. The technology can also be used to accommodate transactions performed from one branch location to another within the same banking institution. For the customer, electronic deposits allow for more flexible deadlines to submit a transaction. As a result, more transactions can be completed in a quicker amount of time, and money is made available sooner versus more traditional banking methods.
AS FEATURED ON:
AS FEATURED ON:

By: Ammentorp

Remote capture technology now allows deposits and other banking transactions to be completed on mobile devices.