A raspberry fool is traditionally a simple summer dessert made from crushed raspberries folded in with whipped cream. It is usually served in a wine glass and decorated with whole berries. Any berries may be used to make a berry fool but raspberries are one of the favorites. There are many variations on the original raspberry fool recipe.
It is thought that the raspberry fool was made as far back as the 16th century in England, where a wide range of berries, including raspberries grow in the wild during summer. Traditionally a raspberry fool was made simply by crushing perfectly ripe raspberries, preferably freshly picked from the garden or countryside. How much to crush them is a personal preference – some people like more pureed fruit whereas others prefer some texture.
The cream is whipped separately either by hand or using a food mixer and then the crushed raspberries are folded into the cream. Care should be taken not to whip the cream too much, resulting in butter. It should be whipped just until it makes peaks. Depending on the sweetness of the raspberries, sugar may be added but usually this is not necessary if ripe raspberries are used.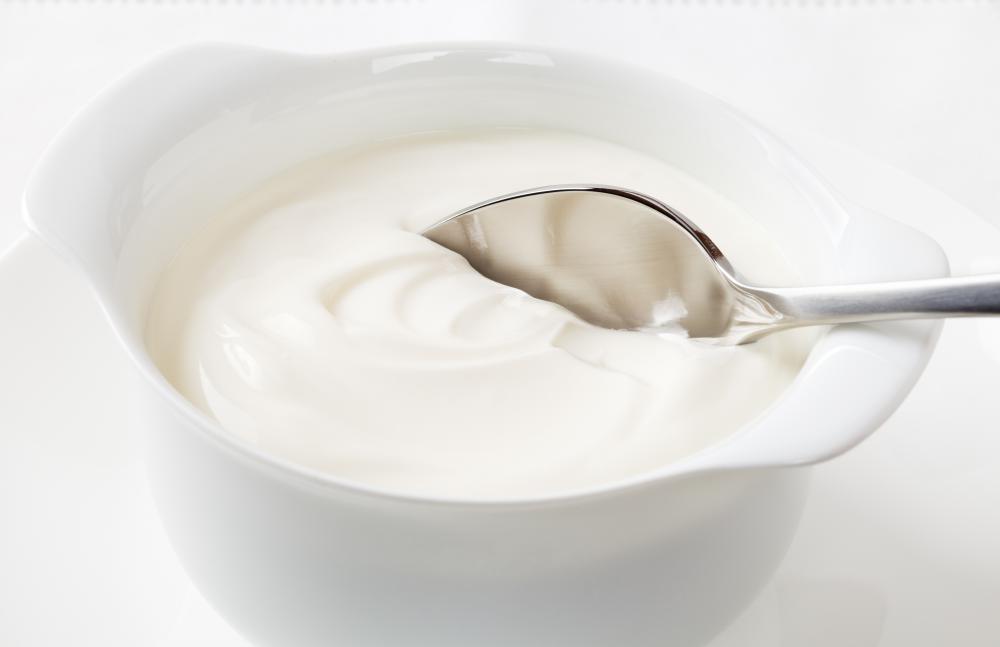 Modern variations of the raspberry fool recipe may include the addition of plain Greek yogurt. Some recipes include the addition of a little liqueur to the crushed fruit, such as Creme de Cassis or Triple Sec. Mixed berries may also be used, including strawberries, blueberries, blackberries and mulberries.
Served in a wine or champagne glass, the raspberry fool makes a very pretty dessert. Many people put a bit of crushed fruit in the bottom of the glass for effect. It can be decorated with whole raspberries, mint leaves or nuts. While the raspberry fool used to be a purely summer dessert while the berries were in season, nowadays it is often made using frozen berries.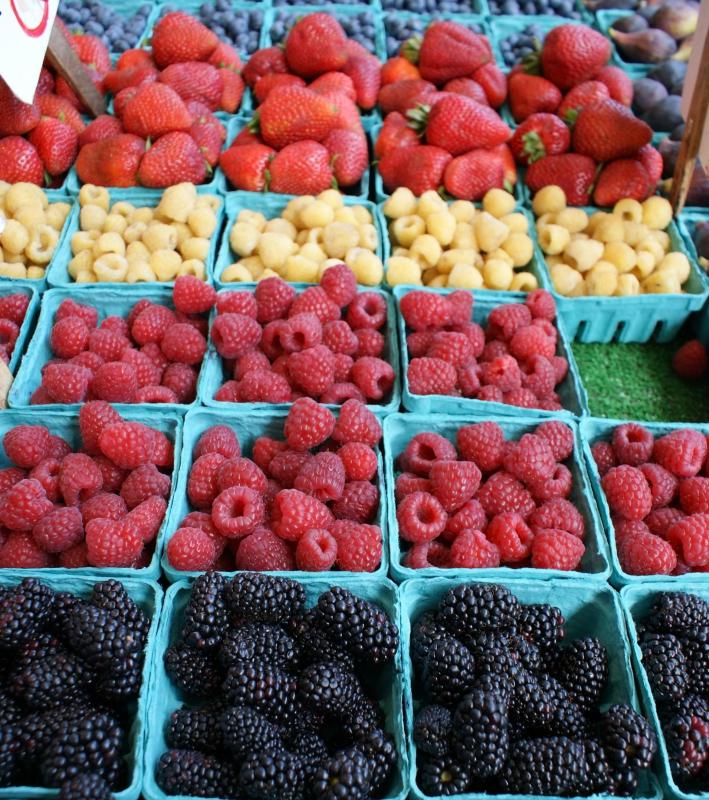 Various less calorie-laden recipes for raspberry fool are also around. These include ones substituting some of the cream with low fat Greek yogurt. In fact, many people eat a low-fat version of the raspberry fool for breakfast, substituting the cream completely with yogurt to give a healthy fresh fruit yogurt breakfast.
Raspberries are not only delicious in desserts such as the raspberry fool, they can also be used in many other dishes. These include raspberry pies, raspberry sorbet and raspberry ice cream. Raspberries are a good source of essential vitamins and antioxidants.
By: Elenathewise

Raspberry fools are often served in wine glasses.

By: Dionisvera

Mint leaves may be served with raspberry fool.

By: Colinda McKie

A modern preparation of a raspberry fool may include Greek yogurt.

By: Joeyjojojo

Fools can be made with any berry, although raspberries are popular.