What is Prickly Ash Bark?
Prickly ash bark is the bark of a tree known as prickly ash or northern prickly ash. Found throughout the northern, central, and western United States as well as Canada, prickly ash has been used by native peoples for hundreds of years as a natural cure for a number of ailments. Often used for relief of toothaches or gum irritation, prickly ash bark has been taken orally or applied as a poultice. Though there is some dispute to the real benefits of prickly ash, it has become widely available as a supplement and extract or in raw form for a variety of uses.
Also known as Zanthoxylum americanum, prickly ash is a tall shrub or short tree that grows to about 20 feet (around 6 m) in height and the leaves are covered in a material that resembles fine hairs. The prickly ash bark can be removed and has been used as a natural aid for toothache, stiff or aching muscles and joints, sore throat, and gonorrhea. Native Americans would chew the bark, or apply it directly in the form of a paste to teeth and gums that were the cause of discomfort and pain. The bark was also mixed with bear grease to form a poultice applied to areas where rheumatism, stiff joints and muscles, were being experienced. These practices were revealed to early American explorers and even taken to Europe for testing and experiments regarding its medicinal properties.
Though the medical effectiveness of the prickly ash bark has been questioned by some, it can still be found in many drug stores and in the collected ingredients of various herbalists. It is typically taken internally, as either a tincture or an infusion. In tincture form, it can be purchased as an extract and should be taken according to the instructions on the bottle.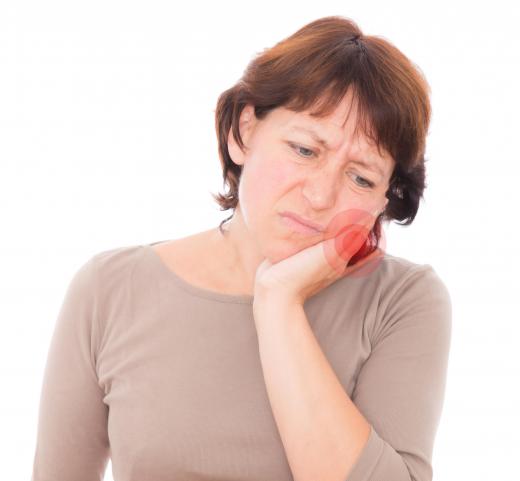 Raw prickly ash bark can be used much like tea leaves or ground coffee beans to form an infusion for ingestion. The bark is crushed or separated into small pieces, and about one to two tablespoons (15 to 30 ml) are added to a cup (236 ml) of boiling water. After around 15 to 20 minutes, the infusion is complete and the liquid can be consumed up to three times daily.
There has been relatively little research conducted on possible side effects or negative drug interactions involving prickly ash bark, but care should be taken under certain conditions. Women who are pregnant or nursing should avoid taking prickly ash bark, as it may cause menstruation in women which could lead to complications or miscarriage. Prickly ash bark has also been shown to increase production of stomach acids, and so should not be taken in combination with antacids, medication intended to reduce stomach acid, or by people suffering from ulcers or other stomach conditions that might be aggravated by increased stomach acid. As with many other dietary supplements or vitamins, a physician should be consulted before someone begins taking the bark.
AS FEATURED ON:
AS FEATURED ON:

By: Artem Furman

Prickly ash bark has bee used to treat sore throat.

By: detailblick

Prickly ash bark can be used as a natural remedy to treat a toothache.

By: diego cervo

Prickly ash bark supplements can be found in many drug stores.