Potjiekos is a traditional form of South African cuisine. Potjie, in Afrikaans, means "small pot," and kos means "food." There are many variations on the ingredients used for potjiekos. Basically, it is a stew cooked in a cast-iron pot, usually the three-legged type, over a fire. The serving of potjiekos is a social affair, as it must be cooked over an extended period of time.
Traditionally potjiekos was a meat dish, usually containing lamb or beef, although any meat, including chicken, venison, tripe and fish may be used. There are now even vegetable-only potjiekos recipes. Many family recipes have been handed down from generation to generation. The stews usually contain onion and any combination of vegetables, most commonly potatoes, carrots, beans or pumpkin. Each ingredient is added at specific times during the process to ensure that nothing becomes too mushy.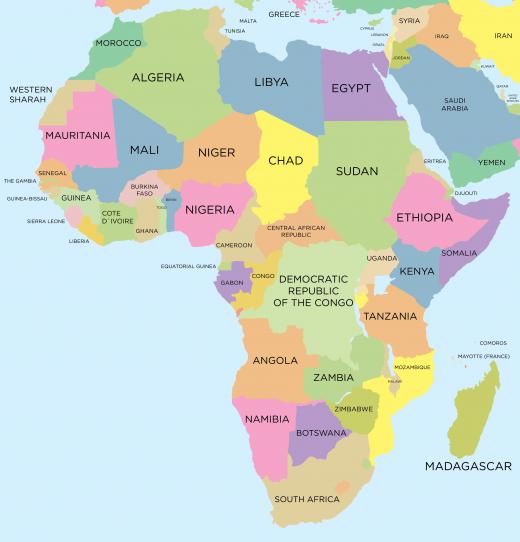 One of the most well-known traditional potjiekos recipes is waterblommetjiebredie, which contains lamb and waterblommetjies, or water lilies. The water lilies are picked when still in the bud stage and used as a vegetable. They bud in the winter months, June to September in South Africa, which is the perfect time for a warm winter stew like potjiekos.
The cooking process differs according to recipe, but usually the meat is cooked or browned first in a little oil, then the rest of the ingredients added. Liquid is sometimes added—either alcohol, such as beer or red wine, or stock. Once everything is in the pot, it is placed over the coals and left at simmering heat for up to six hours. The slow cooking allows for tender meat. Depending on the chef, some stirring occurs over the course of the cooking time, but the potjiekos is, overall, left to cook on its own, with the lid on.
Bread may also be cooked in this manner, in a similar pot. When done this way, it is referred to as potbrood. Potjiekos is usually served with some form of starch, usually rice, potatoes or mielie pap, which is a traditional African stiff corn porridge.
When referring to traditional South African cuisine, potjiekos and braai, or barbecue, are two of the main examples. The food in both cases is cooked outside, suiting the good South African climate. A braai, however, allows for quicker cooking of the meat, on a grill directly over the hot coals. Both versions of South African cuisine incorporate a very social aspect, with guests actively participating.


By: uckyo

Potjiekos may feature tripe.

By: Pavel Klimenko

Water lilies are commonly used to make potjiekos.

By: max_776

Potjiekos is a traditional form of South African cuisine.