Postnatal yoga can be a great way for women to get in shape, relax, and bond with their newborns after childbirth. These types of yoga classes allow a woman to participate in low-impact exercises that help tone important muscle groups that may have been compromised during pregnancy and childbirth. The controlled breathing exercises will also often help a new mother relax. One of the biggest benefits of prenatal yoga, however, is that it gives the new mother a chance to bond with her baby.
Yoga refers to a series of postures and breathing exercises, and there are several different types of yoga. Postnatal yoga, as its name suggests, is yoga that is geared toward new others. Women can participate in this type of yoga about a month after giving birth, depending on their postnatal health. A newborn baby is often a woman's yoga partner, and he remains as such until he is able to crawl.
A new mother can learn yoga in a couple of ways when recovering from birth. Some gyms or spas may offer these classes, for instance. Several books and DVDs are also available on the market.
Postnatal yoga is an excellent way for women to get back in shape after having a child. It offers low-impact postnatal exercise that is generally safe. It is sometimes even used to help facilitate postnatal weight loss.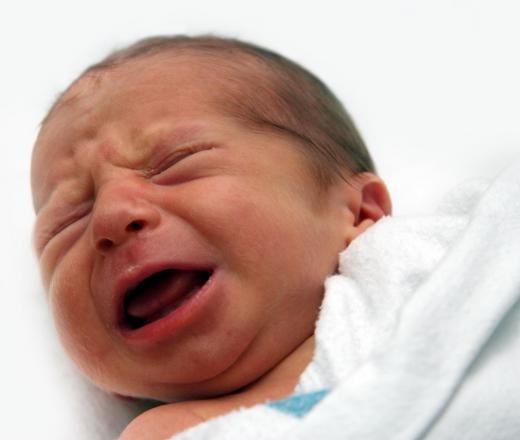 Several yoga positions and techniques can be used to strengthen various muscles after childbirth. Cross-legged poses, for instance, can be combined with Kegel exercises to help strengthen the pelvic floor muscles. Some yoga poses can also be used to help strengthen abdominal muscles.
Mothers are not the only ones that can benefit from postnatal yoga poses. With a little help from mom, a newborn can also get into a few yoga poses. Some of these may help with common infant problems, like colic.
Recovering from childbirth can be a stressful time for a new mother. Postnatal yoga can help in this area as well. The controlled breathing and breathing exercises that are a part of yoga have been known to reduce stress.
A postnatal yoga routine can also help a mother bond with her infant. Mothers will often hold or interact with their infants during this type of yoga. Once an infant begins to crawl, however, mother and child may need to switch to yoga routine that caters to crawlers or toddlers.
AS FEATURED ON:
AS FEATURED ON:

By: Galina Barskaya

Basic yoga poses may help alleviate symptoms of colic in a newborn.

By: sanneberg

Postnatal yoga helps new mothers relax and get back into shape.

By: hammett79

Postnatal yoga can help tone and strength muscle groups that are impacted during child birth.

By: Mat Hayward

A gentle yoga class with lots of stretching may help new mothers keep a positive mental attitude.

By: Sergio Martínez

Postnatal weight loss may be facilitated by regularly participating in postnatal yoga.

By: GVS

Postnatal yoga classes can be started about a month after giving birth.

By: 夢見る詩人

Postnatal yoga may help some women reduce stress.