What Is Phinda Game Reserve?
Phinda Game Reserve is an animal sanctuary and conservation region in northern South Africa operated by a private organization dedicated to protecting wildlife. Seven different ecosystems span more than 34,000 acres (14,000 hectares) of the reserve, considered rich with diverse plant and animal species. Phinda Game Reserve sits in the KwaZulu-Natal region of the country, between a famous wetland area and the Mkuze Game Reserve.
Tourists visiting the Phinda Game Reserve might glimpse animals living in their natural habitat, including elephants, lions, rhinos, buffalo, and leopards. Safari tours led by armed guides typically track big game to feeding grounds, where they can be observed. The reserve boasts sightings of a rare black rhinoceros, along with cheetahs, zebras, and almost 400 different species of birds.
Some tours occur at night, when impalas, aardvarks and wild pigs might be spotted. Guides use spotlights to locate nocturnal animals, which can be tracked by vehicle or on foot. The reserve also offers boat tours at night along rivers in the region.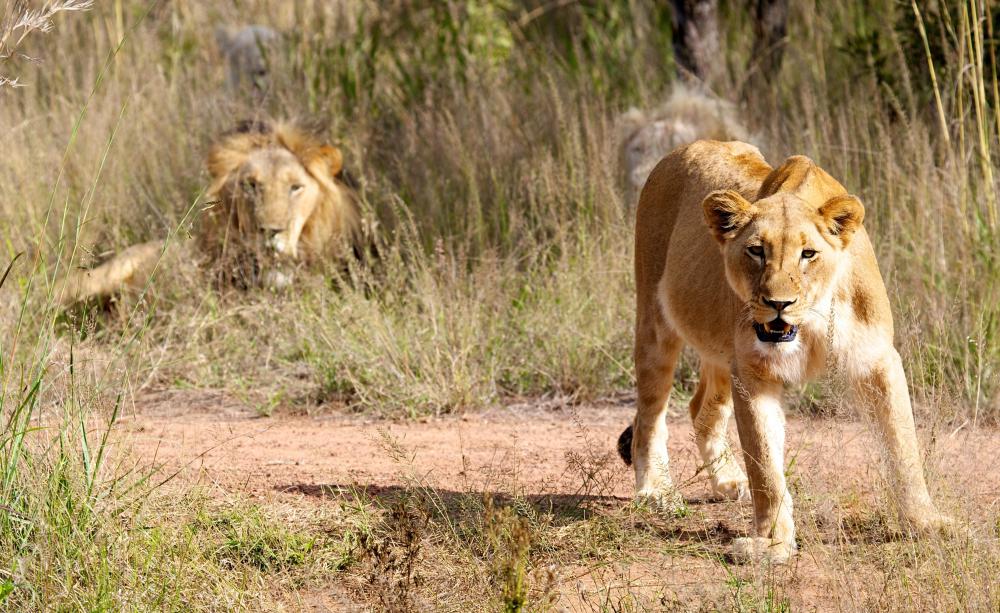 Daytime canoe or riverboat cruises on the Mzinene River might expose hippos, crocodiles, and flocks of birds. Nature walks through the bush inform tourists about native plants and their traditional uses by South Africans living nearby. Guides leading these hikes commonly point out animal tracks and identify the many species of birds living in the jungle.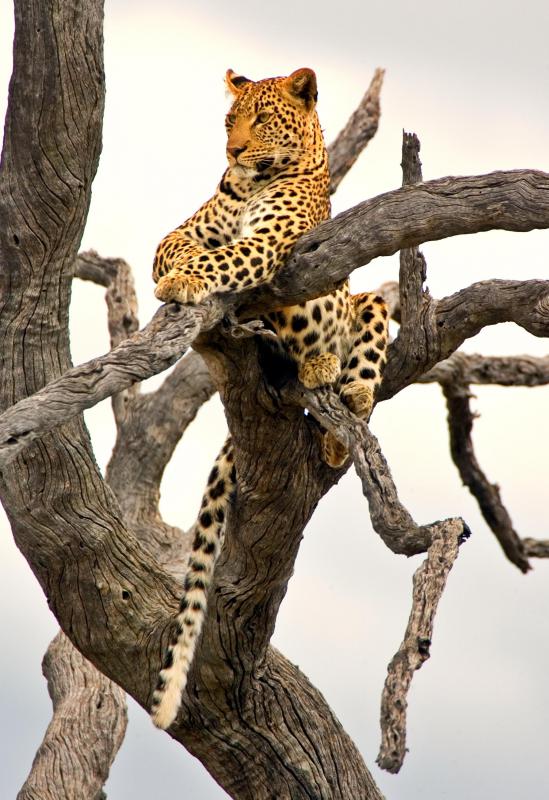 Tours by airplane of the Phinda Game Reserve cover the entire adjacent wilderness area, spanning rivers, the Indian Ocean coastline, lakes, savannas, and dunes. Sodwana Bay has become a popular scuba diving area for viewing 1,200 species of fish and 31 miles (50 kilometers) of coral reef. It became a national park in 1950.
Other activities on the bay include horseback riding on the beach and through a nature reserve. Some tourists enjoy snorkeling on the coast and prepared picnic lunches. Deep-sea fishing excursions might also allow guests to catch marlin, sailfish, or other large species. As part of its conservation efforts, the reserve follows catch-and-release practices.
On the east side of the Phinda Game Reserve, the iSimangaliso Wetland Park, formerly know as the Greater St. Lucia Wetland Park, also attract tourists. The Zulu word iSimangaliso means "marvel and wonder" and was included in the name of the region, named a World Heritage Site in 1999. This conservation area features eight distinct ecosystems covering more than 800,000 acres (300,000 hectares). Visitors experience estuaries, swamps, forests, coral reefs, and dunes in the park.
The Phinda Game Reserve has zebras.

Phinda Game Reserve is located in South Africa.

Lions may be found at Phinda Game Reserve.

Leopards, a "big cat" species that sleeps and eats in trees, are among the game animals that live in the Phinda Game Reserve.

The Phinda Game Reserve contains cheetahs.

Hippos inhabit the shallow waters of the Phinda Game Reserve.

Travelers on safari tours can spot the "Big Five" at Phinda Game Reserve.

Spotlights may be used to locate nocturnal animals.