What Is Pesto Rice? (with pictures)
Rice, as most home cooks and all happy eaters know, is not only a staple, but it's also a comfort food. It can nestle beside a hunk of meat, serve as the foundation for a tofu and spinach feast, bulk up a soup, or swaddle itself with pudding to transform into a delightful dessert. As rice is mellow, it is only too happy to assume the flavors of other foods; one of the happiest new couples in town is rice and pesto. Pesto rice, like its plainer sister, white rice, can serve a number of culinary purposes.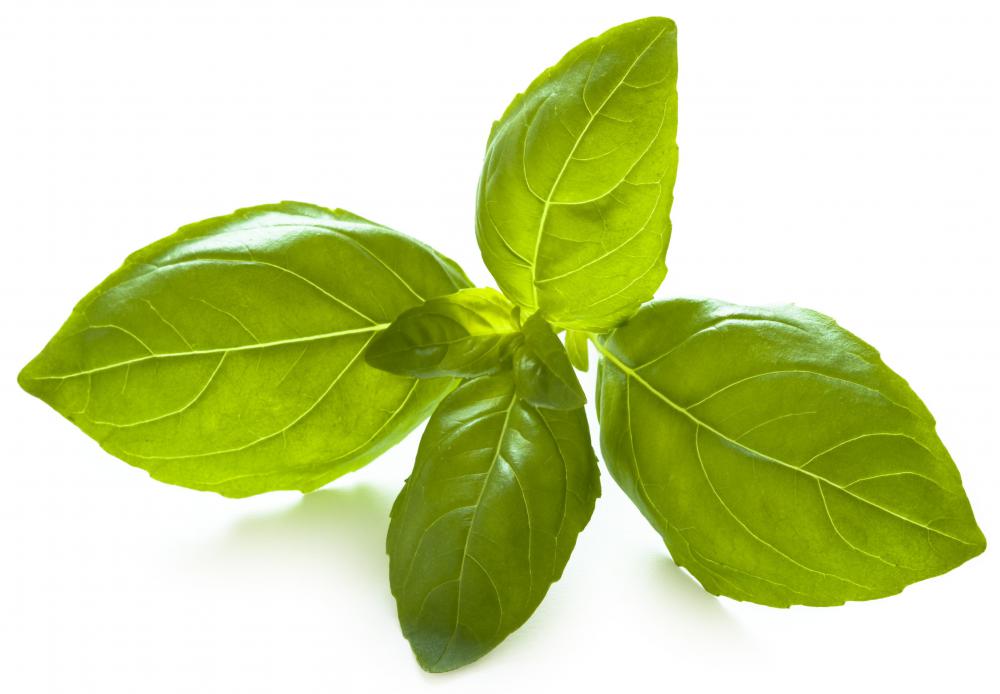 Not so long ago, anybody with a hankering for pesto had to make it themselves from basil or cilantro grown in the backyard garden or from overpriced packets sold at the local grocery. While nothing beats homemade pesto, groceries the world over now sell premade versions that range from pretty good to wow. A few tablespoons stirred into some steamed white, brown, or basmati rice makes for a fabulous side dish that makes even hot dogs taste like company dinner.
Pesto, which is blended from finely diced and ground basil or cilantro leaves, olive oil, and garlic, is easy to whip up and stores in the fridge for several days. Romano or Parmesan cheese and a sprinkling of pine nuts finish the sauce, which can be portioned into ice cube trays, frozen, then popped out and stored individually in freezer bags for several months. Most people know that pesto sauce is divine over pasta, but few consider other bedfellows, such as rice.
One nice thing about using pesto to zip up the flavor of rice is that everyone at the table can add as little or as much as they like. Some folks prefer their rice with a little bite; a splash of hot pepper sauce adds the hot cha-cha they adore. Others like a moodier version; providing little bowls of capers, black olives, and lightly browned garlic lets them dress their rice in Mediterranean style.
The clever cook will immediately recognize that this fragrant rice, like its plain country cousin, doesn't have to just sit on the side. Center-stage pesto rice is easily crafted by adding some sautéed, grilled, or oven-roasted vegetables, such as red pepper, corn, or summer squash. Omnivores can add cooked chicken, beef, or pork, fish eaters will enjoy shellfish or other fish mixed in, and vegetarians will find that tempeh and tofu are very good friends with pesto rice.
Cold pesto rice makes a great salad. Leftovers can go into a soup pot together with whatever veggies or proteins are available for a cold or hot soup. Pesto rice piled into a casserole dish, covered with cheese or buttered bread crumbs and baked until brown and bubbling, is yet another option.
Uncooked rice.

Basil, which is used in making pesto.