What is Personal Jurisdiction?
Personal jurisdiction determines whether or not a court can hear a civil case and issue a binding decision in the matter. It is based on whether or not the defendant in the case has a connection with the region in which the case is tried. This type of jurisdiction is also known as in personam jurisdiction. The court must also have subject matter jurisdiction, meaning that it is qualified to rule on the subject at hand.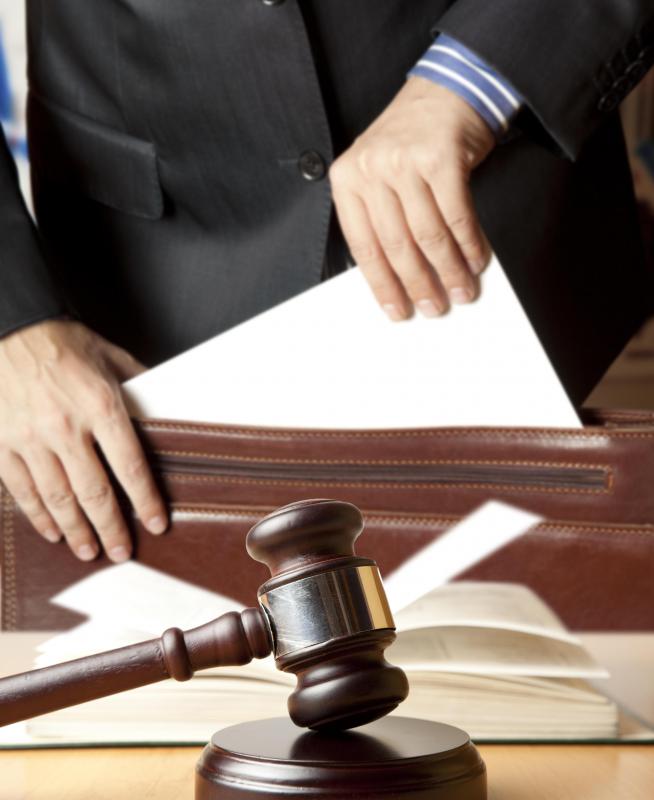 Sometimes it is very easy to provide facts which demonstrate personal jurisdiction. If a resident of Anytown sues another resident of Anytown in the Anytown courthouse, the court has personal jurisdiction. The defendant in the case is a citizen of the region over which the court has authority, which means that the court can hear the case and make a determination about the matter. Personal jurisdiction usually extends across a state or province, and thus a resident of Anytown can sue someone who lives in Littletown, as long as the two towns are in the same state.
Residency is not the only form of connection which a person or business can have with an area. If the matter at hand occurred in the same region as the court, the court generally has personal jurisdiction. Thus, if someone causes a car accident on vacation, she or he can be sued in the region where the accident occurred. Likewise, a business with headquarters in a different region but a branch office in another can be sued in that region.
Contacts with the region usually need to be of some significance. If a resident of Montana happened to drive through California at some point in his or her life, for example, this does not constitute contact, and a California resident would not be able to bring suit in a California court. On the other hand, if that Montana resident spent several weeks vacationing in San Francisco every year, or owned a business with an office in Los Angeles, these could be grounds for personal jurisdiction.
In cases where personal jurisdiction is in question, an important determining factor can include the nature of the contacts. In the example of the Montana resident above, for example, if the person in California was suing over a business matter related to the Los Angeles office, the court in California would have personal jurisdiction. On the other hand, if suit was being brought for an unrelated reason, the court might determine that it cannot hear the case.
Personal jurisdiction laws are designed to prevent situations in which people are sued in locations far from their homes and places of business, and thus are forced to expend money, time, and energy to travel to court.