What is Pediatric Speech Therapy?
Pediatric speech therapy is used when a child under the age of 18 needs help with letter or word pronunciation, or has trouble speaking in general. Many of these children have disabilities, so the speech therapist should have some experience working with mentally and physically disabled kids. Still, many more children who participate in speech therapy are academically average and have trouble communicating for other reasons.
The first step in pediatric speech therapy is to test each child to determine what types of problems he or she is having. Some children may have a stutter or stammer when they speak, while others will have issues pronouncing entire words or certain letters. Pediatric speech therapy is also beneficial for kids who have trouble hearing, because they often have difficulties understanding what sounds each letter is supposed to make. To test each child, he or she may be asked to repeat words or sounds, write certain words, or practice rhyming.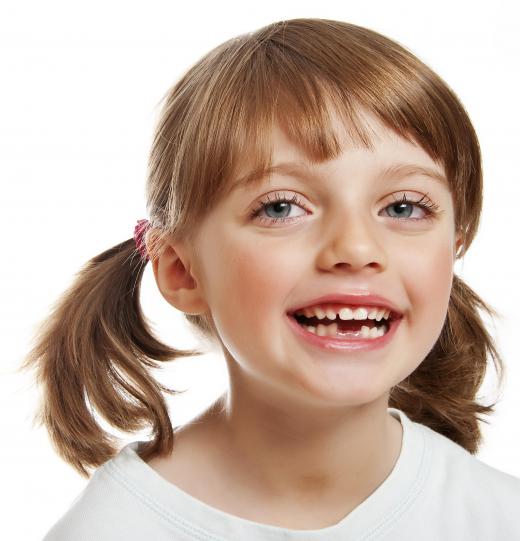 Once it is determined that a child may benefit from ongoing pediatric speech therapy, the therapist will schedule appointments based on the condition and the severity of the condition. These sessions may take place certain days at school, after school, at the child's home, or in a designated office provided by the speech therapist. Each session is likely to last anywhere from one hour to one and a half hours, depending on the age and condition of the child. During treatment, children may be asked to read aloud, repeat various words or phrases, use various rhyming or alliteration techniques, and answer questions about a story that has been read or told aloud by the therapist.
The duration of pediatric speech therapy treatment could last months or even years depending on the condition's severity. For someone who has hearing impairments, it could be ongoing throughout childhood to ensure that reading and speaking tasks are progressing smoothly. The frequency of sessions may lessen over time as obstacles are overcome and new speech patterns are formed.
Pediatric speech therapy may also focus on helping children who are having trouble learning to read. Phonics are an important part in everyday communication, and a lack of reading skills can result in lower grades and further communication delays later on. Speech therapists may help children by having them read a story or school book aloud. This helps them learn the rhythm of written words, as well as allowing them to become comfortable reading in front of others. This can help to instill confidence, making harder reading tasks easier to grasp.
AS FEATURED ON:
AS FEATURED ON:

By: Vera Kuttelvaserova

Children with lisps or other speech disorders might need speech therapy.

By: sakura

Pediatric speech therapy may be offered to children under the age of 18.

By: altanaka

Young children may benefit from speech therapy if they have difficulty pronouncing certain sounds and words.