What is Pathological Gambling?
Pathological gambling, sometimes called compulsive gambling, is an inability to resist desires to wager. The pathological gambler will often miss work and family commitments and go without sleep in order to gamble. The extent of gambling often leaves the pathological gambler with career, relationship, and legal problems. Considered a behavioral addiction or an impulse control disorder, pathological gambling has some similarities to obsessive-compulsive disorder.
What causes pathological gambling is unknown. Those diagnosed with pathological gambling are more likely to have certain other mental health issues, such as a borderline personality disorder and attention-deficit-hyperactivity disorder. Pathological gamblers are more likely to abuse drugs, suffer from a heart attack, and attempt suicide.
A pathological gambler is obsessed with gambling and thinks about it almost constantly. Over time, the person will need to wager more and more money to get the desired rush from gambling. As with other addictions, the pathological gambler will often try to quit but fail. When not gambling, the person may become irritable and restless.
The Diagnostic and Statistical Manual of Mental Disorders lists 10 symptoms of a person who is a pathological gambler. Among these symptoms are the person spending more and more money when gambling and gambling to try to make money that has been lost wagering. The pathological gambler will often lie about how much time and money are spent gambling and may steal or commit other crimes in order to make money to gamble.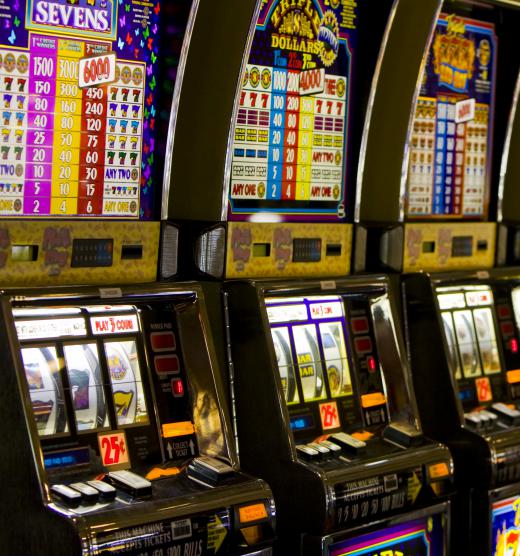 Pathological gambling usually begins with recreational wagering and gradually builds to the point that the person with the addiction is betting on all kinds of outcomes and playing many different gambling games. The pathological gambler may wager online, play the lottery, and visit casinos. Pathological gamblers rarely limit themselves to one game. In men, the addiction usually begins in the early teens, while many women who become pathological gamblers may not show signs of addiction until they are 40 years old.
Men are about twice as likely as women to become compulsive gamblers. Pathological gamblers tend to be of lower incomes. People who have a parent who was a pathological gambler and people who are alcoholics are more likely to be pathological gamblers.
Pathological gamblers are unlikely to admit they have a problem or to seek help on their own. In most instances, the pathological gambler seeks help for the problem under pressure from family members, friends, or employers. Treatment often involves a 12-step program such as Gamblers Anonymous.
AS FEATURED ON:
AS FEATURED ON:

By: Yuri Arcurs

A gambling addict may be mentally stuck on trying to relive a past win.

By: Mariusz Blach

Because they require minimal skill and can be played quickly, slot machines are among the most addictive gambling options.

By: zentilia

Pathological gamblers often engage in more than one form of gambling, such as lotteries.

By: paulos1

Pathological gambling may lead to bankruptcy.

By: MaryPerry

Pathological gamblers may frequent casinos while also partaking in other forms of gambling.

By: Vojtech Vlk

Roulette is a game that can create a gambling addiction.

By: JJ'Studio

Online gambling can foster pathological gambling because of how easy it can be to place bets.

By: 18percentgrey

Signs of compulsive gambling can include risking large sums of money at casinos.