Parchment craft refers to lace-like paper crafts made with different tools. Parchment crafting is thought to date back to at least the 16th century in Europe and is mostly associated with Catholic monks and nuns who would use the lacy paper technique to create communion cards and borders for religious pictures. After the 16th century, parchment craft became popular in South America as European missionaries arrived there. By the 19th century, French inspired flowers were added to the lacy patterns giving the craft an appealing romantic look. Today, all types of parchment craft patterns are available from children's themes to holiday decorations to the traditional lace and floral designs.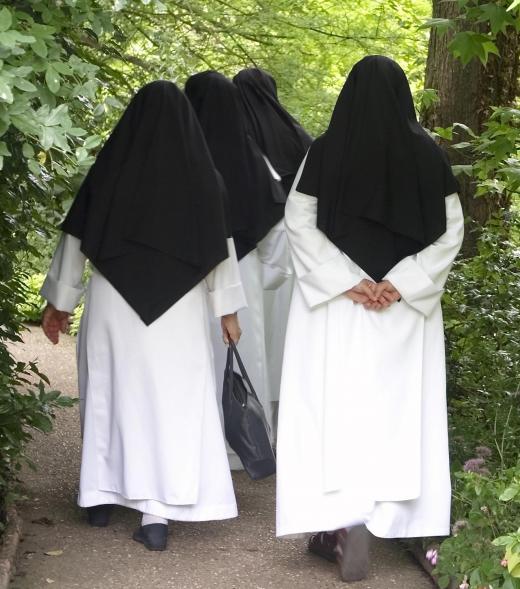 The supplies used for parchment craft, such as the paper and tools that create different effects, are sold separately as well as in kits. Parchment paper craft techniques can be used to create greeting cards, bookmarks, invitations, wall hangings, decorative boxes, lamp shades and gift tags. Parchment craft supplies are also used to make decorations for pages that display photographs in the popular craft called scrapbooking. One popular type of parchment crafting tool is an embossing stylus and it creates attractive raised sections in parchment paper.
Parchment craft patterns look like drawings such as those in a coloring book, although some advanced ones are very intricate and detailed. Each parchment crafter uses a pattern differently depending on which techniques and tools are used. For example, for a parchment crafting pattern of a bundle of balloons tied with a ribbon bow, most crafters would use an embossing stylus to create a rounded look to each balloon. Yet different crafters are likely to use different techniques for the ribbon bow. For instance, one person may color it with blue crayon while another may not only use a different color, but decide to use a perforating tool to create a pattern of tiny holes in the bow.
Besides parchment paper, patterns, different types of tools and crayons, tracing paper and scissors are used in parchment craft. Some pre-printed parchment paper craft patterns already have techniques such as perforating, while others are plain. Parchment paper is available in gray and white as well as different colors. Vellum is a fine type of parchment often used for special looks such as for fancy invitations.
Traditionally, parchment paper was made from stretched animal skins such as those from goats, calves and sheep. Vellum was made mainly from calves' skin. Today, most of the parchment paper and vellum produced is made from vegetable matter rather than animal skin.


By: LittleSteven65

Ancient vellum was made from calves or goats.

By: david hughes

Catholic monks and nuns used to practice parchment craft.

By: Theo Malings

A utility knife may sometimes be used for making the precise cuts necessary in parchment crafts.