Oxacillin is an antibiotic drug used to treat infection. It is typically prescribed for infections of the blood, joints, urinary tract, skin, bones, and heart valves. Oxacillin may also be used to treat meningitis and pneumonia. Though it is effective against bacterial infections, the drug does not work on viral, infections. It is marketed under the brand names Bactocill® and Oxacillin Sodium ADD-Vantage®.
The drug is a form of penicillin. It works by killing the bacteria that cause infections. Penicillin is in a class noted for being one of the few drugs that are effective in fighting staphylococcus, or staph, infections, which are formed by clusters of bacteria. Though it is still frequently prescribed to fight staph infections, some strains of this kind of bacteria have become resistant to the drug after years of use.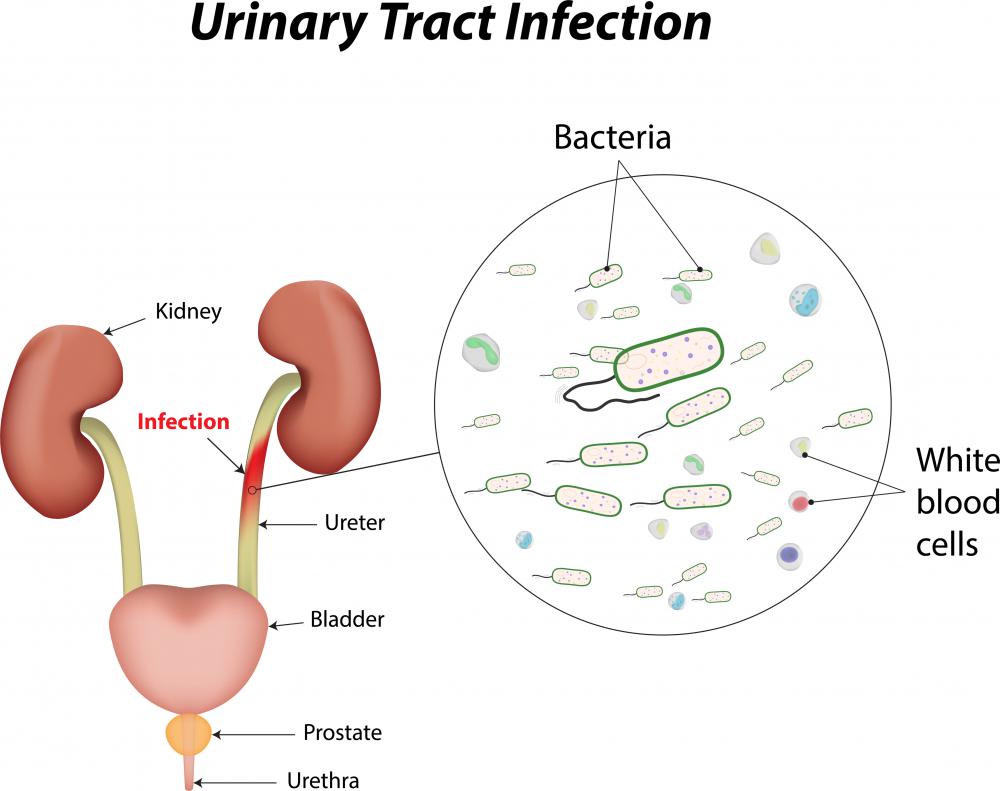 Oxacillin can be administered via intravenous injection, also known as IV, or syringe injection. An IV injection takes approximately 30 minutes. The medication is given via a drip that comes from a bag, which is connected to an arm vein via a tube and needle. When administered via syringe, the oxacillin is injected into a large muscle, such as a hip or buttock. Injections are given about four to six times daily.
The prescribing doctor will often monitor patients who are taking oxacillin in order to determine that the drug is working effectively and safely. Observation typically includes both physical examination and laboratory tests. As a result of these tests, the doctor may decide to change the dosage or even completely stop use of the drug.
Previous conditions such as asthma, liver or kidney disease, allergies, and bleeding or blood clotting problems should be disclosed to the prescribing doctor before taking oxacillin. These conditions may make taking the drug too risky or at least require that the patient be observed more closely during treatment. As oxacillin can also reduce the effectiveness of birth control pills, sexually-active female patients should also consult a doctor as to which supplementary contraceptive methods would be most appropriate.
Mild side effects of Oxacillin include diarrhea, nausea, headache, and an upset stomach. These symptoms should be reported to a doctor only if they are severe or do not subside. More severe side effects include breathing difficulties, wheezing, chills, and fever. Patients may also experience a rash, itching, dizziness, or seizures. All of these more serious side effects should receive immediate medical attention.
By: grieze

An intravenous drip bag may be is used to dilute the oxacillin to the correct dosage.

By: Kimberly Reinick

Antibiotics like oxacillin may reduce the effectiveness of birth control pills.

By: joshya

Oxacillin is often prescribed for urinary tract infections.