What is Orthotic Footwear? (with pictures)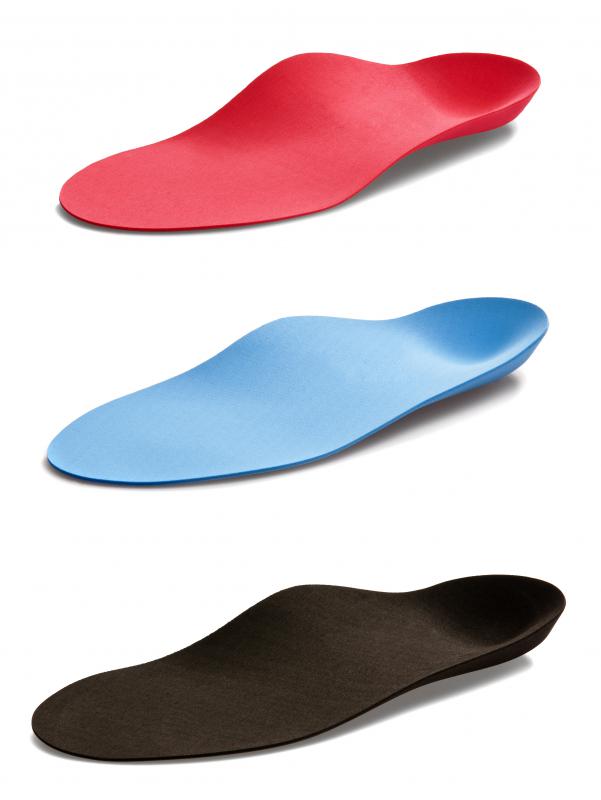 The term orthotic footwear refers to devices that are used to alter and correct the alignment of the feet when used in everyday or athletic footwear. Orthotics can be used for a number of different reasons including taking pressure off certain parts of the feet, raising the heel of people with different leg lengths, and aligning the foot's arch to prevent over-pronation. There are several different types of shoe inserts, including full and half insoles, and detachable versions. Different materials are used, including gel, wood and rubber. The term orthotic footwear is also used to describe a type of shoe or sandal that comes with a built-in orthotic.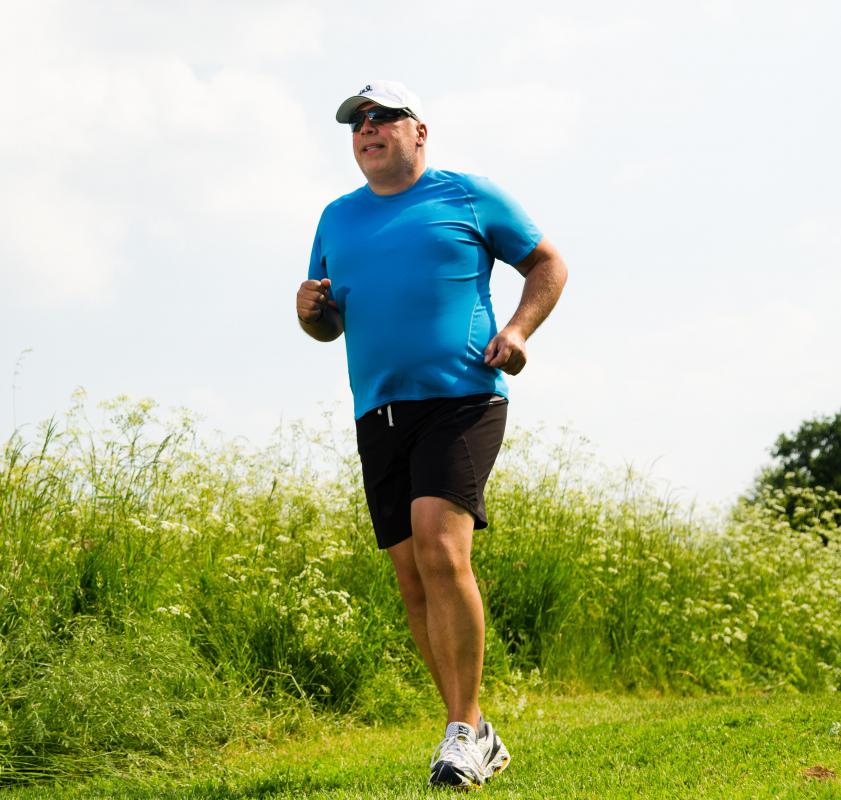 Orthotic footwear inserts — sometimes known simply as shoe inserts — are often as thick as 1 or 2 inches (2.5 cm to 5 cm) and are made to be as comfortable as possible. Early designs were often uncomfortable to wear, but as the field has advanced more emphasis has been put on comfort. Although many orthotics are built to be used by people with joint or foot pain, there are also versions that simply provide extra comfort in a shoe.
Full-insole orthotic footwear is made to support the entire foot rather than just a section. Although the full-insole orthotic is usually the most comfortable to wear, this type sometimes doesn't fit into all shoes. For this reason, half-insole orthotics are often popular. These provide support for just the heel. Detachable insoles come with several layers that allow the user to adjust it to his or her needs.
One of the best materials for manufacturing orthotics footwear is gel. Gel orthotics are much easier to adjust to and are considered by many to be more comfortable. Cheaper options include wood, and soft and hard rubber. Wood is mostly used for heel lifts.
Orthotic footwear can be used to help a number of different conditions. Knee pain, for example, is often caused by problems with pronation, which puts extra strain on the joint. Plantar fasciitis — a condition affecting the bottom of the feet — is also often helped by orthotics. Sports and running orthotics are also used to prevent injuries.
Custom orthotics are usually required for medical problems. Every person's feet are different, making orthotics that are molded for a certain person more likely to successfully fix any problems. The main downside of prescription orthotics is that they are relatively expensive.
Shoe insoles.

Orthotics in shoes can reduce the risk of injury while exercising.

Plantar fasciitis is a condition that's often helped by orthotics.