What Is Organic Cocoa Butter?
Cocoa butter is a fat derived from the cocoa bean and is used for various purposes, including the production of lotion and chocolate. Organic cocoa butter is generally not refined before use, leaving raw sediment, which must be removed, on the fat. It is not enhanced with any artificial colors or scents. Cocoa beans are generally grown in tropical regions.
The Broma process is used to extract cocoa butter from the bean. The process involves hanging ground cocoa beans and collecting the cocoa butter that drips off. The remains of the cocoa beans can then be ground into cocoa powder, which is often used to make chocolate or baked goods. Cocoa butter can also be extracted using a pressing process.
Users of organic cocoa butter believe that by not adding any chemicals to the natural cocoa butter, more of its desirable properties are maintained, including its natural, chocolate-like scent. Raw cocoa butter is also not heated above a certain temperature, with the goal of keeping the product as close to natural as possible. It is either drained using the Broma process or pressed out using only cold-pressing methods. Organic cocoa butter is suitable for vegans, who eat no animal products whatsoever, and is gluten-free.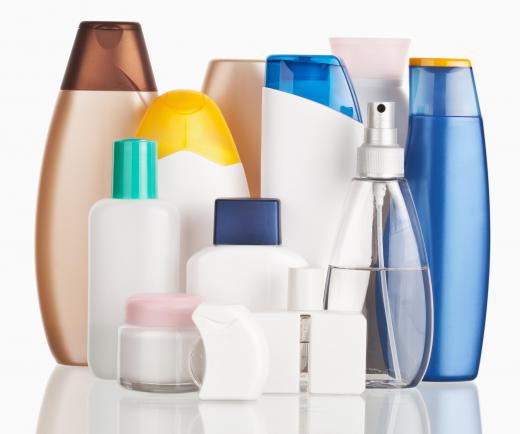 Organic cocoa butter is believed to have many desirable properties and is used in a great variety of ways. When used as a lotion, it can heal dry or chapped skin and is useful for preventing and reducing stretch marks in pregnant women. Some use it to make all-natural beauty products, such as soaps and bath products. Cocoa butter's softening effects on the skin make it a natural anti-aging material. For those searching for organic makeup, cocoa butter is used as a thickener for lipstick.
Many companies sell organic cocoa butter. Some contain natural sediments that must be sifted from the product before use. There are companies that perform lab testing on the cocoa butter to ensure that no outside chemicals are present in the product. After draining or pressing, the cocoa butter is often shaped into a brick before sale. Organic cocoa butter is typically long-lasting, with a shelf life of at least several months. It should be stored in a cool, dry place for the best preservation.
The cocoa bean is found in tropical climates. It is often grown in countries such as the Ivory Coast, Ghana, and Indonesia. These countries' warm climates make it possible to harvest the beans year-round.
AS FEATURED ON:
AS FEATURED ON:

By: Leo Lintang

Organic cocoa butter may help with stretch marks.

By: seen

Organic cocoa butter can be used to make all-natural beauty products.

By: svl861

Organic cocoa butter comes from the cacao bean.

By: Jiri Hera

Making cocoa butter involves collecting the fat that drips off of cocoa beans.