Many think of relish as that green condiment made of finely chopped pickles, which is usually slathered on hot dogs or burgers. Orange relish is nothing of the sort. This style could be a fruit salad that is suited up for pairing with a savory dish, or it could be savory itself with a light pickling like the cucumbers endure. By adding some white wine vinegar to a mixture of oranges and some complementary seasonings, an orange relish can be concocted over several days with a distinct bitterness to go with the fruit's natural sweet and sour flavor. The pickled remains can then be chopped up and incorporated in any number of gourmet meals.
Some chefs may use the name orange relish to refer to any number of finely chopped fruit salads that pair well with grilled meats like lamb, beef, chicken and even seafood. One recipe might employ a fairly simple salad to pair with fish like the one at the Eating Well Web site with banana and orange chunks, citrus juice and zest, coriander, cilantro and salt. The pairing combinations are numerous, though — with apples and green tomatoes among the other options. Some recipes may even toss the salad with red wine vinegar and savory herbs and spices for a more seamless pairing with a savory meal.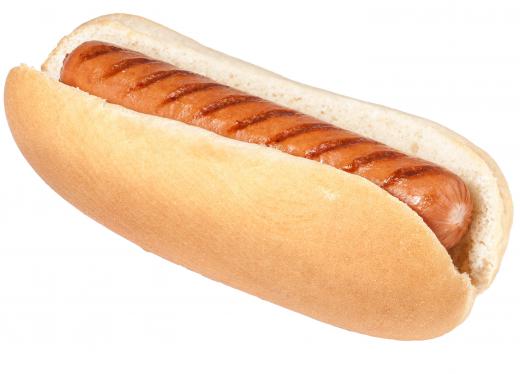 Oranges are sometimes altered for months on end before orange relish is considered ready for construction. This involves putting thin orange slices, rind and all, through a modified pickling process. It starts with sauteeing thin slices in water over low heat until their peels become tender and more edible. Then, white wine vinegar, sugar, cloves and cinnamon go in for a quick boil.
This is just the beginning of a truly pickled orange relish. After the mixture reaches boiling on the stove, half of the slices continue on medium heat until they are nearly transparent. Then the other half of the slices and syrup are cooked the same way before the slices sit in their syrup, covered, overnight in the refrigerator. The mixture is then simply reheated to boiling and poured into sterilized jars for storage.
It will take at least a few weeks to properly pickle orange relish. Once the orange slices have reached their desired flavor, they can be drained of syrup and processed into sweet and spiced chunks for pairing with any number of other vegetables or fruits. This style of relish is often versatile enough to be paired with sweet or savory dishes.


By: volff

Orange slices are used to make orange relish.

By: MediablitzImages

Orange relish may be paired with green tomatoes.

By: Springfield Gallery

Orange relish pairs well with hot dogs.