What Is New England Clam Chowder?
New England clam chowder is a thick type of clam stew that is made using a cream or milk base. This differs from other well-known clam chowders, which have a tomato or broth base. As anyone familiar with clam chowder knows, clam chowder is often a subject of much debate regarding which is the best or most authentic. In most of the New England area, the chowder, or "chow-dah" of choice is the New England Clam chowder.
As arguably the most popular and recognizable type of chowder, New England clam chowder's origins date back to the 17th and 18th century. Originally, the chowder did not include clams at all, but was made using fish and fish parts brought in by fishermen. Eventually, clams called quahogs were used to replace the fish in the chowder.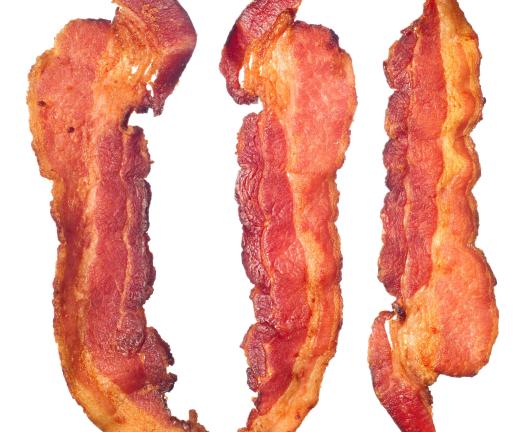 Although there are many recipes and variations of what makes an authentic New England clam chowder, the basic ingredients are typically the same. This includes the use of clams, milk or heavy cream, diced potatoes, onions, and bacon or salt pork. Cooks also add a thickener, like flour or biscuits to get the right consistency. Originally, cracker-like biscuits called hardtack were layered in with the ingredients during cooking. Depending on the specific recipe and personal preference, it can be made so that the finished soup is smooth or chunky.
There are a number of different ways to serve New England clam chowder. The most obvious is to ladle it into a soup bowl and serve with saltine or oyster crackers. Another option is to create a bread "bowl." This is done by hollowing out a round loaf of sourdough bread and filling the center with the clam chowder. It can then be served with the removed chunks of sourdough on the side or with crackers.
In the United States, January 21 is a holiday called National New England Clam Chowder Day. It is held in celebration of this cream-based clam chowder. On this day certain restaurants will often serve their New England clam chowders at a special discount in celebration of the holiday.
AS FEATURED ON:
AS FEATURED ON:

By: Kelpfish

Bacon is a common ingredient in New England clam chowder.

By: klsbear

Clams.

By: Joshua Resnick

New England clam chowder is milk based rather than tomato based.