What is Necrotizing Enterocolitis?
Necrotizing enterocolitis is a gastrointestinal disease that primarily affects premature infants and newborns. The disease causes death of the intestinal tissue, and may cause severe impairment of the organs or destruction of the bowel. The cause of the disorder is unknown, although it has been theorized that a lack of blood flow to the intestines or bowels could prevent the production of mucus that protects the intestinal tract. Some physicians believe that bacteria may also cause the condition.
The disease is almost always found in newborn babies that are either ill or premature, and usually develops within the first two weeks after birth. It is one of the most common and serious gastrointestinal disorders found in premature babies. Infants born early have immature bowels, and typically have problems digesting food and receiving enough oxygen. In addition, their organs are more prone to infection and sensitive to changes in blood flow. When these problems are combined, the risk for developing necrotizing enterocolitis is significantly increased.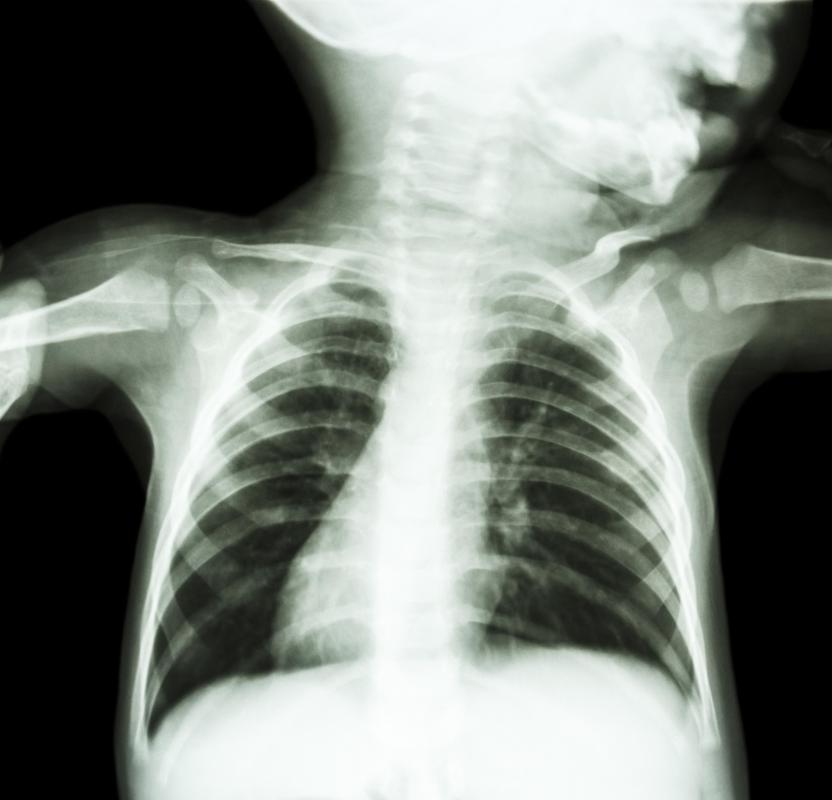 Necrotizing enterocolitis symptoms include distention of the stomach and abdominal tenderness, feeding intolerance or the inability to eat, diarrhea and vomiting, blood in the stool, lethargy and an unstable body temperature. In rare cases, a hole or perforation may develop in the intestines, allowing bacteria to leak into the abdomen. This can cause a life-threatening infection known as peritonitis, or the inflammation of the intestinal wall.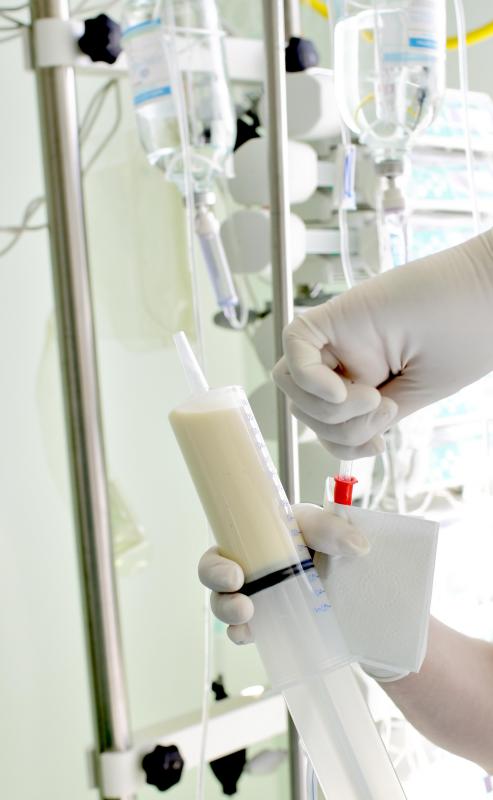 Diagnosis of necrotizing enterocolitis is usually confirmed by an x-ray. A doctor will look for an abnormal gas pattern in the walls of the intestine or air in the abdominal cavity, which indicates that the condition is present. A surgeon may withdraw fluid from the abdomen through a needle to determine if there is a perforation in the intestine before treatment begins.
If a physician suspects that an infant is suffering from the disorder, feedings will be stopped and a tube will be inserted into the stomach through the nasal passages to relieve gas and remove excess fluid. Other necrotizing enterocolitis treatments include antibiotic therapy, replacement of formula or breast milk by intravenous fluids, and continual monitoring of the abdomen via x-rays and physical examinations.
If there is a perforation in the intestines or peritonitis has developed, surgery will be necessary to treat the condition. During the surgery, the dead tissue is removed from the bowels and a colostomy is performed. A colostomy is a surgical procedure in which the large intestine is brought through the intestinal wall. Solid waste will then drain into a bag attached to the abdomen. The bowels are surgically reconnected later, usually after several weeks, when the infection and inflammation have subsided.
If a newborn or premature baby begins to develop symptoms of necrotizing enterocolitis, the child should be taken immediately to a hospital for treatment. Although the condition is very serious, swift and aggressive treatment will usually improve the final outcome. Left untreated, serious complications and even death could occur.