What is Natural Makeup Remover?
Natural makeup remover is a chemical-free or organic beauty product used to remove cosmetics from the face, especially the eye area. Most makeup comes off easily with facial cleanser and water. Powder, blush, foundation, and lighter shades of eyeshadow can usually be removed with just a bit of warm water and a gentle cleanser. Other cosmetics for the eyes such as eyeliner, mascara, and dark eye shadows, can be much more difficult to remove.
Many cosmetics companies sell makeup remover. Most of these products, however, include chemicals. For those who prefer not to use chemicals or non-organic products on their face, these products are not an option for makeup removal. In order to cater to such customers, some natural and organic beauty product companies sell natural makeup remover. The product is made with all-natural ingredients and does not include any chemicals or fragrances.
Instead of purchasing natural makeup remover, some women use a product that most people can find right in their own kitchens. Olive oil is very effective at removing makeup and is also great for the skin. Just a little bit of olive oil on a cotton pad or cotton ball can be used to remove even thick layers of mascara and eyeliner. Once the makeup is all removed, the excess olive oil can be washed away with warm water. In addition to removing makeup, olive oil is also great at moisturizing the skin and conditioning the lashes.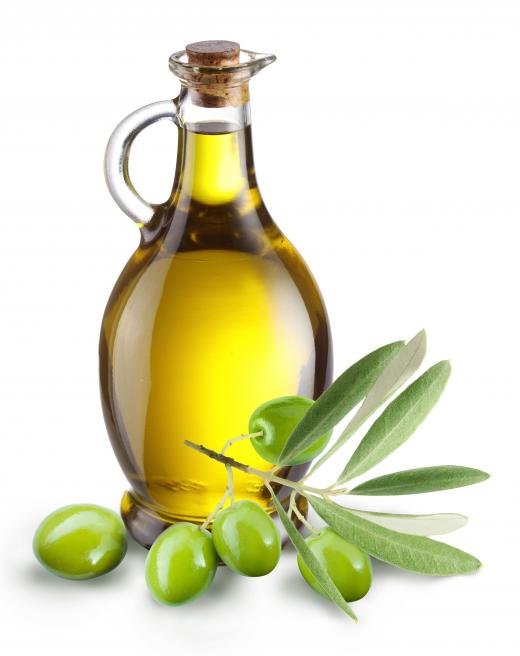 Another natural makeup remover that can be found right in the kitchen is yogurt. By spreading plain yogurt all over the face, a woman can lift makeup from her skin and remove it when the yogurt is washed away. Yogurt is better for all-over makeup removal when, for one reason or another, facial cleanser won't do. Some people prefer to use yogurt on their faces instead of natural facial cleanser because even some products that claim to use organic ingredients do include a small percentage of ingredients that include chemicals or non-organic products.
Mashed banana is another great natural makeup remover. A ripe banana, mashed to a fine paste, can be spread all over the facial skin to help remove makeup and dirt from the skin. To improve the consistency, a few drops of milk can be added. The mixture can be applied to the face as a masque for eight to ten minutes, then removed with a warm wash cloth. In addition to removing makeup, mashed banana will also help to soften and refresh the skin.
AS FEATURED ON:
AS FEATURED ON:

By: Nikolai Sorokin

A paste made of bananas can be used to remove makeup.

By: volff

Olive oil is a natural makeup remover.

By: Colinda McKie

Plain yogurt is a natural makeup remover.