What is Natural Hair Gel?
Natural hair gel is any hair care gel that is formulated using mainly natural ingredients. In contrast to most commercial hair care products, a natural gel does not rely on synthetic chemical blends and additives to nourish and style the hair. While some brands of natural hair gel do include a few extra ingredients that are not found in nature, they are normally preservative elements that do little to minimize the effectiveness of the natural ingredients.
Natural hair products are often found in vitamin shops and health food stores. In addition to styling gels, it is also possible to purchase shampoos, conditioners, and hairspray blends in simple pump sprayers. Several companies make complete lines of hair care and styling products. This makes it possible to wash and style the hair using natural products and then finish off the set of the hairstyle with a natural hair gel.
However, people who do not wish to utilize hair styling products with even a few added chemicals can make their own natural hair gel at home. All that is required is a couple of simple ingredients and a little patience.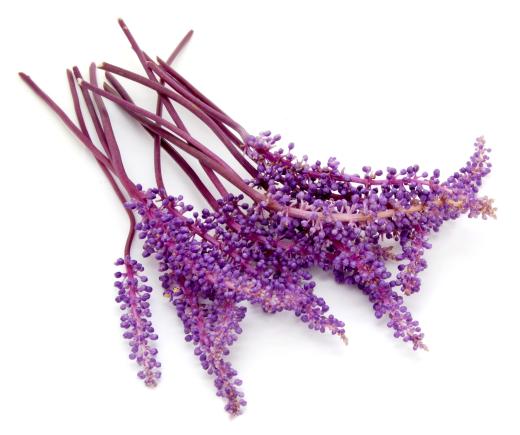 A basic recipe for a natural hair gel involves combining a small amount of plain gelatin in warm water. The gelatin must completely dissolve in the water. Add a half-teaspoon of gelatin to the water until the desired consistency is achieved. Once the product is prepared, store it in a refrigerator in order to keep the consistency to prevent it from spoiling.
Homemade natural hair gel can be enhanced with the addition of scented oils. Just about any type of natural oil will work with this basic recipe. Oils extracted from peppermint or other forms of mint as well as aromatic spices and herbs like rosemary, lavender, or cinnamon can add a little extra to the gel without having any impact on the ability of the product to hold your hairstyle in place.
Using natural hair gel is no different from using any commercial hair gel. Only a small amount of the product is required to do the job. Simply rub a small amount between the palms of the hands and apply directly to the hair. Move the hair into position using a wide-tooth comb or a brush with wide bristles. This helps to evenly distribute the product through the hair and establish a firm hold. When you wish to reactivate the gel during the day, moisten the hands and run your fingers over and through your hair.
AS FEATURED ON:
AS FEATURED ON:

By: Kimberly Reinick

Lavender oil can be added to natural styling products.

By: Alexandra

Natural styling gel for the hair does not use any synthetic material.