Nail lacquer, also known as polish or varnish, is a quick-drying liquid substance applied with a small brush to the fingernails and toenails to give them shine or color or to promote strength or growth. It is available in a vast array of hues. While it is a widely used beauty product, some health experts express concern over the potentially harmful effects of its ingredients.
Many people use nail lacquer to embellish their nails. With the incredibly wide range of colors available, there is a lacquer to suit every mood and occasion. Those who prefer a simple look might opt for a clear lacquer, while those seeking glamour may choose a dramatic red. Also available are playful tones like blue or neon orange, and moody hues such as black or deep purple. Some lacquers have special effects such as an opalescent shimmer or glitter, which can enhance their color or simply add an element of fun.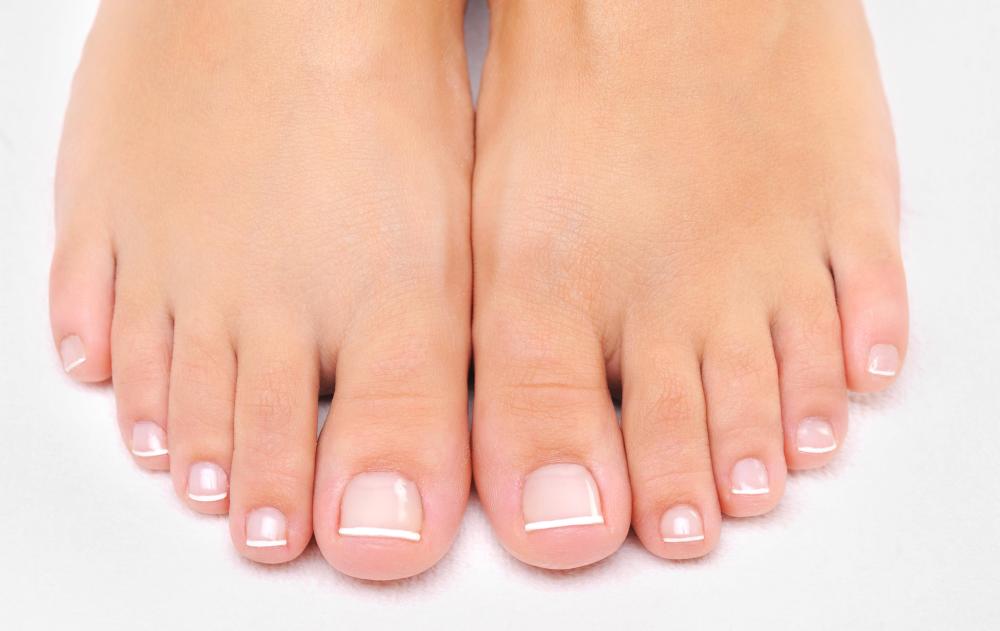 Certain lacquer formulations are designed to promote growth and prevent breakage by strengthening the nails. This type of lacquer may contain ingredients like soy protein, collagen, and vitamin B5, which are intended to nourish the nails and prevent brittleness, peeling, and cracking. Often this type of nail lacquer is colorless, and may be worn underneath a colored lacquer, or may be worn alone, resulting in natural-looking nails with a touch of shine.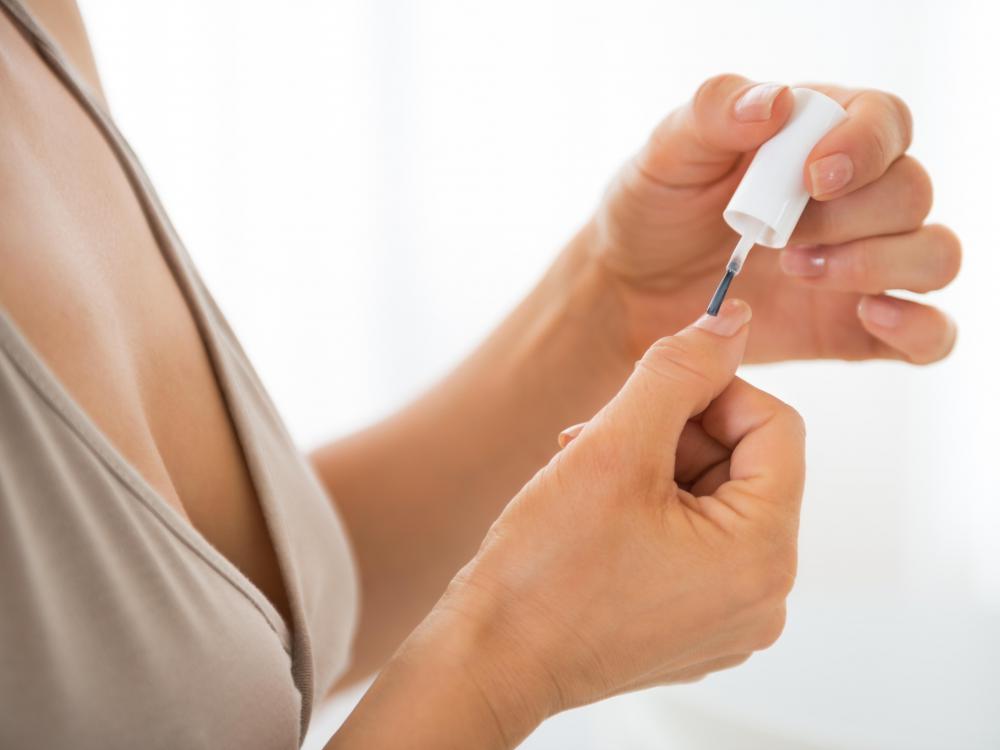 Most nail lacquers are a mixture of many different chemicals, each which plays a part in lacquer's unique constitution. For instance, solvents such as ethyl acetate provide a liquid base in which the varnish's other ingredients can be suspended. Resins bond to the nail, causing the lacquer to stay in place. Thickeners keep the lacquer's color particles evenly distributed throughout the liquid.
Health experts have expressed concern over the potentially harmful effects of certain ingredients common to many nail lacquer ingredients, namely, toluene, formaldehyde, and dibutyl phthalate (DBT). These chemicals may have carcinogenic effects when inhaled in large quantities. To make nail lacquer safer for general use, many of these experts have urged cosmetics manufacturers to devise new formulations which are free of potentially toxic chemicals. As a result, many manufacturers have revised their formulas and now offer lacquers that are more health-friendly. To ensure that a lacquer is free of recognized carcinogens prior to purchase, inspect the product's packaging for phrases such as "Formaldehyde, toluene, and DBT free."