Mysore pak is an Indian sweet made of little more than clarified butter, chickpea flour, and sugar. It is believed to have originated in the southern part of the country, at or near the palace of Mysore, but is popular today throughout the country. The sweet is relatively simple to make and is as popular in children's lunch pails as it is at formal Hindu festivals.
Making the sweet is relatively straightforward. Mysore pak ingredients are dominated by ghee, which is essentially clarified butter. Ghee usually comes as a solid, but must be melted down and liquefied in order to make Mysore pak. The liquid is thickened with sugar and besan flour, which is made of ground chickpeas. Cardamom pods and cinnamon sticks are often added to the mixture as it simmers for flavor.
Cooks pour the mixture into greased pans, then cut it into small squares or diamonds once cooled. Depending on how long it has been left to simmer, the finished Mysore pak can be crumbly and soft or crisp and crunchy. A softer consistency is generally believed to be more traditional, though both versions have large followings.
The precise origins of the sweet dish are unknown. According to legend, it was first created by a servant cook in the palace of Mysore, likely sometime in the 17th or 18th century. The king was so taken with the delicate sweetness of the snack that he ordered it served to the commoners outside the palace gates. Whether or not that story is true, the treat remains a popular item in the many food stalls lining the road to the palace compound.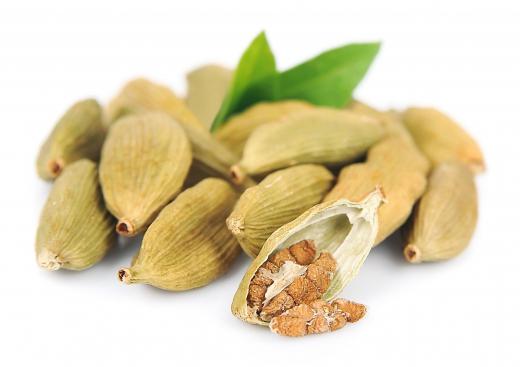 Mysore pak is a very popular snack at the annual Mysore Dasara festival, which brings a host of artists and musicians to the palace. The festival lasts several weeks and includes parades, concerts, and general celebrations. Vendors peddle Mysore pak along with other Indian desserts and dishes. Families often also make the snack to bring, as well. Owing to its solid, cooked nature, it transports well and requires no refrigeration.
It is also common for families to make Mysore pak for community celebrations of Diwali, the Hindu festival of lights. Diwali, like Dasara, celebrates the general triumph of good over evil, but on a much smaller scale. Families make sweets to share with neighbors and extended family members, as well as to offer to the gods.
The desserts also have a place in everyday cooking. For many Indians, both at home and abroad, Mysore pak is something of a comfort food. Many mothers will make the sweet to pack in children's lunch tins or to share at tea time or as an after school snack.
AS FEATURED ON:
AS FEATURED ON:

By: Robin

Ghee, which is used in making mysore pak.

By: margo555

Cardamom is often used to flavor Mysore pak.

By: fkruger

Besan flour is used as a thickening agent in mysore pak.