What is Mobile Marketing?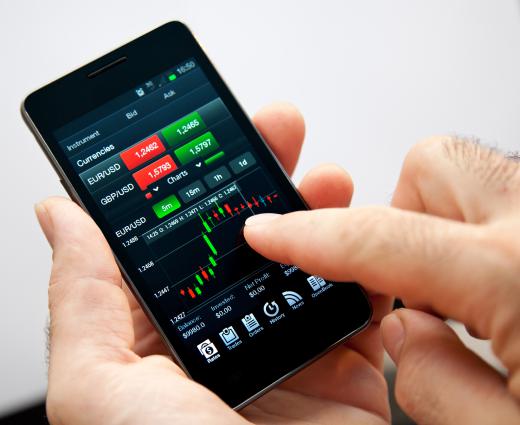 The term mobile marketing refers to any type of marketing or advertising that takes place on the go. Mobile marketing includes a wide range of marketing campaigns such as those found on the Internet, on mobile devices and phones, on roadside billboards, on vinyl advertisements attached to vehicles, and at traveling trade shows. Consumers can be exposed to new products, ideas, and services through the use of innovative advertisement created by mobile technologies.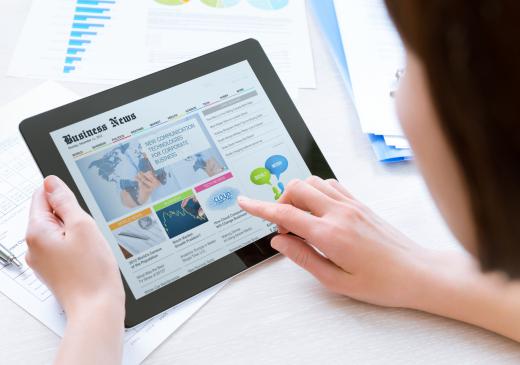 The most common kind of mobile marketing technology is the use of advertisements on wireless phones, smart phones, and other similar mobile devices. These advertisements are generally short and may include text or graphics designed to compel users of mobile devices to make purchase decisions. Many applications found on wireless devices include small advertisements that capture the interest of users and are used to create brand awareness.
Mobile marketing technologies are also found all over the Internet and are accessed by consumers who get online at home, school, and work. Advertisements are commonly placed on popular websites and social media channels, and are even included in software and music products. Marketing ads online are all designed to get in front of more people and increase potential sales for the companies involved in this form of advertising.
In many regions, mobile marketing can include the use of advertisements placed strategically near heavily trafficked roads, on buildings, and in public places. Large-scale advertisements and signs are often found on billboards, signs on the sides of structures, streaming advertisements, and close-circuit television ads. Mobile marketing can be found in train stations, airports, restaurants, clubs, health care centers, and many other places where consumers are likely to see them.
There are also many mobile marketing advertisements found on the sides of vehicles such as cars, buses, planes, and trucks. These signs can be standard adhesive or magnetic signs or they can be elaborate vinyl wraps or movable signs that can catch the attention of many people. Mobile advertisements can be simple words and graphics or more detailed ads, but unlike other forms of advertisement, they are usually delivered in a format that is easy to view and understand in just a few seconds.
Mobile marketing is generally used alongside other forms of marketing, but is considered less intrusive than television and radio advertisements. Consumers who spend much of their time commuting or traveling as part of their jobs are most likely to experience mobile marketing. The very nature of mobile technology makes it a very effective when trying to sell new ideas, products, and services to the general public because consumers are more mobile than ever before in history.


By: Silroby

Mobile marketing includes the use of advertisements on smart phones.

By: bloomua

Mobile marketing may be displayed on a tablet computer.

By: hurricane

Agencies often devise and evaluate marketing strategies based on the age and gender of mobile users.

By: Eugenio Marongiu

Mobile marketing is marketing and advertising intended to reach consumers on the go, via their portable devices.

By: David

When placed along highways, interstates, and busy downtown streets, billboards use witty slogans and eye-catching images to attract the attention of drivers.

By: Andrey Armyagov

Mobile devices make it possible for people to surf the Web from almost anywhere, and advertisers are embracing this market.