Miner's disease, or pneumoconiosis, is a condition affecting the lungs of people with regular exposure to dust particles. Large amounts of coal dust can become lodged in lung tissue, resulting in scarring and other damage. This can lead to symptoms such as chest tightness and coughing. The condition can be caused by any type of dust and has historically been very common among miners who are exposed to coal dust on a daily basis.
There are several diseases that can be caused by coal dust. When coal dust enters the lungs, it can result in inflammation and irritation of internal tissue. Over time, and depending on the level of exposure to coal dust, this can cause a disease known as emphysema, which is a rare condition causing inflammation of small air sacs in the lungs. Chronic bronchitis, which is inflammation of the breathing tubes, also can be caused by coal dust.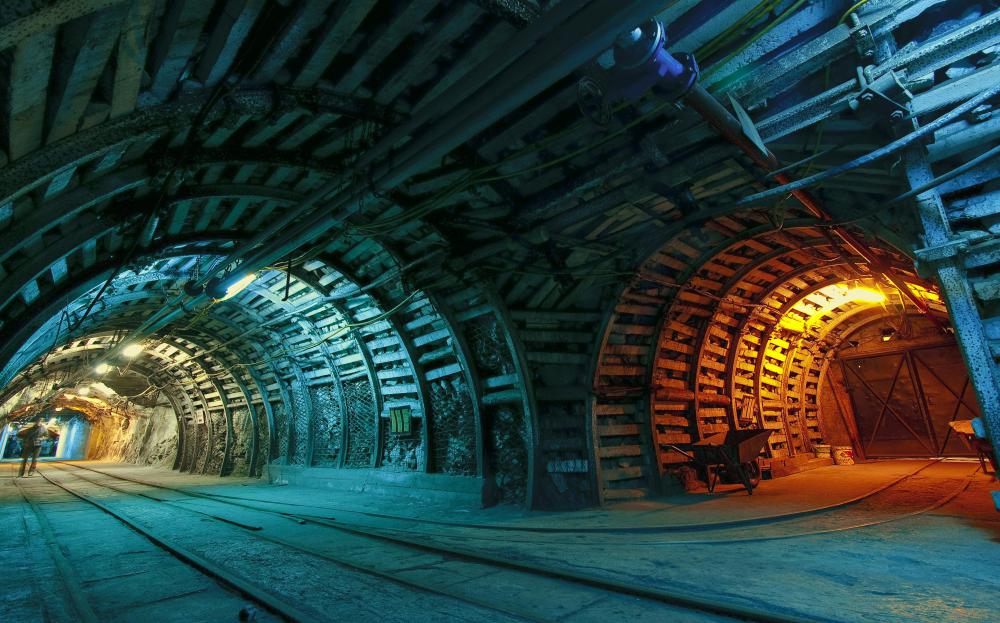 The most common disease caused by exposure to coal dust is pneumoconiosis, which is otherwise known as miner's disease. This disease encompasses a range of conditions, all of which are caused by dust being retained in the lungs and surrounding tissue. Other names for the condition include anthrosilicosis and black lung disease. Although the condition is often referred to as miner's disease, it can be caused by over-exposure to many different types of dust, meaning miners aren't the only ones who suffer from it.
When coal dust enters the lungs, the small particles can become stuck in the lung tissue. Small amounts are unlikely to cause a negative effect but, if a person is repeatedly exposed to coal dust, such as in a mine shaft, then the body eventually tries to attack the dust. This is known as an immune system response and can lead to parts of the lung tissue becoming scarred.
There are a number of symptoms of miner's disease, some of which may not develop for several years. The severity of the condition depends on a range of factors, including the type of minerals present in the dust. Symptoms include a feeling of tightness across the chest, coughing, shortness of breath and various other problems with the lungs.
It is not possible to treat the underlying cause of miner's disease, because the scarring of the lungs is permanent. Instead, treatment focuses on reducing the symptoms of the condition. It also is important for a person with miner's disease to be monitored regularly for signs of lung cancer.