What is Microfracture Surgery?
Microfracture surgery is a joint cartilage repair procedure that involves purposely creating multiple tiny bone fractures underneath the damaged tissue. The bones respond to the fractures by producing stem cell-rich marrow and blood that produce new cartilage tissue. It is a very popular operation among elite athletes, as the recovery rate tends to be much quicker than more traditional procedures such as arthroplasty. Microfracture surgery is most frequently performed on knees and ankles, but the procedure can also be used to treat cartilage damage in the wrist, hip, or shoulder.
Cartilage damage due to an acute injury, arthritis, or another condition can cause severe joint pain and loss of motion. If a person delays medical care, cartilage is likely to deteriorate further and result in a debilitating, possibly permanent injury. Trainers and doctors often urge athletes to undergo microfracture surgery to repair their knees or ankles quickly, rather than pushing through injuries, to reduce the risk of a season- or career-ending complication. Athletes are usually able to return to their sports within a few weeks or months after microfracture surgery.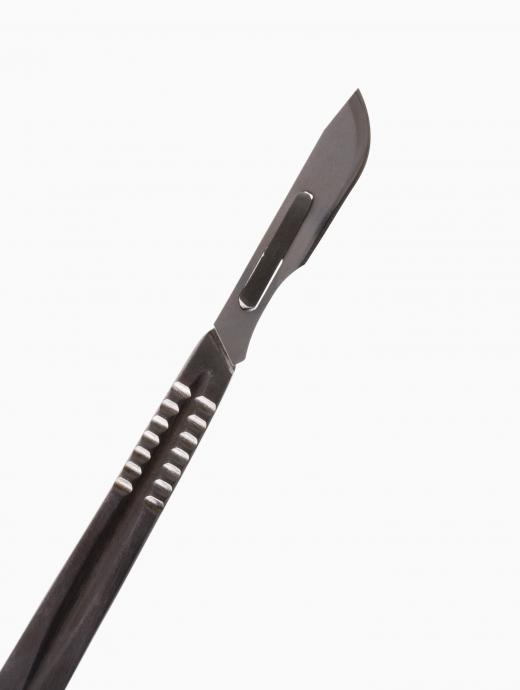 Before the procedure, the surgeon will carefully inspect x-rays and magnetic resonance imaging scans of the joint to identify the site and severity of cartilage damage. The patient is either given an injection of localized anesthetic near the joint or placed under general anesthesia. A small incision is made and skin, muscle, and cartilage tissue are pulled aside. An arthroscope, a thin tube containing a light and a camera, is inserted into the joint so the surgeon can view the joint on a computer screen.
With the help of the arthroscope, the surgeon can expose the underlying bone and mark several microfracture spots. A specialized awl with a very sharp point is used to puncture the bone at each mark. Any loose cartilage tissue is scraped away before removing the arthroscope and suturing the surgical wound. Microfracture surgery can usually be completed in less than two hours.
Following surgery, the patient is brought to a recovery room so nurses can tend to the wound and monitor his or her recuperation from the anesthesia. The patient can usually go home on the day of the surgery, equipped with pain medications and instructions for beginning light exercises. Stem cells begin producing new cartilage right away, and the joint starts its healing process within days of the operation. In most cases, patients are scheduled to attend regular physical therapy sessions for two to four months to gradually rebuild strength and flexibility.
AS FEATURED ON:
AS FEATURED ON:

By: iofoto

A scalpel is a small, sharp knife that is used in surgeries to make incisions.

By: Shariff Che'Lah

Athletes may undergo microfracture surgery to repair injured knees.

By: videodoctor

Microfracture surgery may be done to treat cartilage damage in the hip joint.

By: Gennadiy Poznyakov

Microfracture surgery is popular among elite athletes who desire a faster recovery time.