What is Microbial Forensics?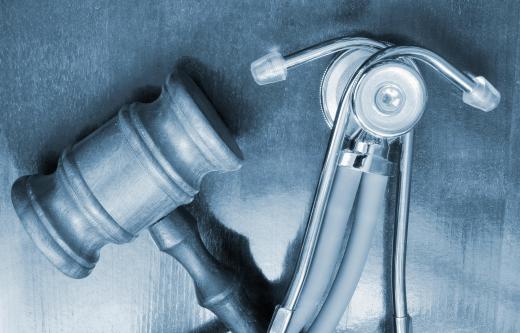 Microbial forensics is the practice of scientifically identifying microbial agents, their origins, and potential effects with the purpose of presenting the findings as legal and scientific evidence. This evidence is crucial to the successful prosecution of cases of biocrime and medical negligence. The process typically consists of collection of specimens, identification of the agent, risk analysis, and validation. To successfully achieve these requirements, microbial forensics requires the combination of several related disciplines including microbial genomics and bioinformatics.
The definitive identification of biological threats, their source, and the extent of the potential risks involved is the first of the two core functions of microbial forensics. The second is the presentation of the findings in a scientifically and legally defensible manner. The first function is critical from a containment perspective and can potentially save thousands of lives when biological hazards are encountered. The second function is crucial to the successful identification and prosecution of those responsible for the threat. Both functions collectively form the frontline in the defense against microbiological threats.
Microbial forensics is not only used in cases of bioterrorism. Incidents of medical negligence, accidental exposure, and naturally occurring biohazards may also benefit. Positively identifying and linking biological agents to particular sources can be more complex and time consuming than other forensic processes, however. Conclusively proving the origins of a biological attack or any other source of exposure requires a multi-discipline approach. A typical investigation may include several associated areas of microbiology such as microbial genomics, phylogentetics, and bioinformatics.
The microbial forensics process typically involves four steps. The first is the collection of samples from a site of suspected exposure. This needs to be done in the correct manner to avoid compromising the integrity of the evidence. The second step is the positive identification of the microbial agent and its potential as a biological attack mechanism. The third step involves the multi-discipline analysis of the samples to establish exact genetic profiles for use in subsequent investigations. The last step is the validation of all analytical processes and methods to assimilate the forensic evidence.
For those interested in entering the microbial forensics field, the education commitment can be rigorous. Basic entry level qualifications include a degree in biology or microbiology covering virology, environmental microbiology, microbial genetics, and microbiology principles. A master's degree covering forensic toxicology, forensic biology, prions and viruses, and bacterial studies is often required. For those interested in the field at a teaching or medical level, a doctoral degree is necessary. Depending on the level of involvement, microbial forensics students could be looking to invest between four and eleven years beyond the basic degree.


By: Valeriy

Microbial forensics may be used to prove or disprove medical negligence cases.

By: katrin_timoff

Microbial forensics is the practice of scientifically identifying microbial agents, their origins, and potential effects on humans.