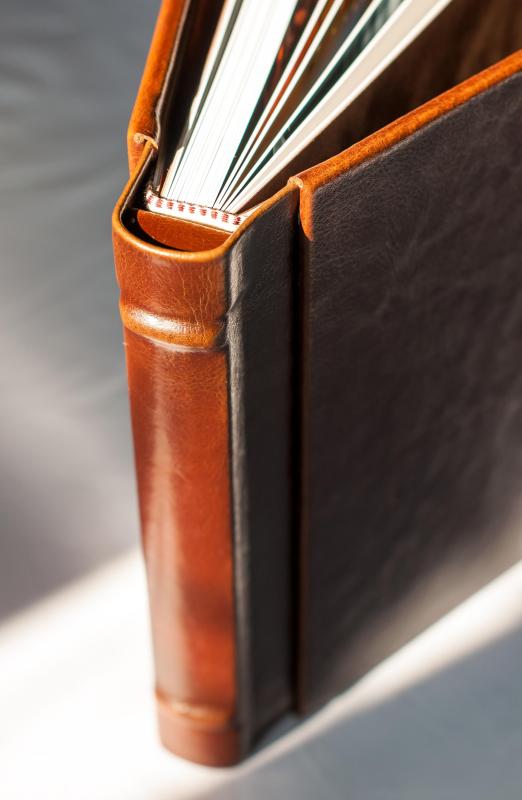 Metal embossing is the art of creating raised and smooth designs on thin metallic sheets. The smooth hollows of the designs may be filled with paint or left as is. Embossed metal techniques are commonly used to create decorations to hang up for parties or to use in scrapbooking. Scrapbooking is the craft of adding colorful frames, text and accents to photographs in photo albums. Metal embossing craft projects can be fun and simple to do with just a few supplies.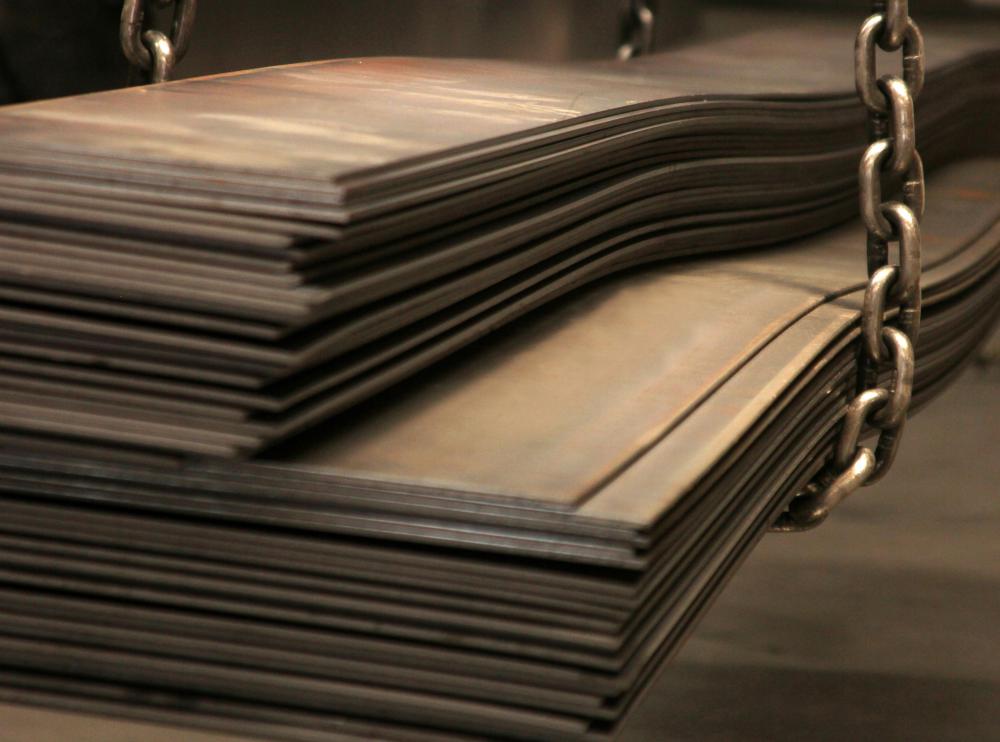 A beginner's metal embossing art kit typically has a few sheets of metal, a stylus tool, a simple pattern and instructions. The basic techniques for embossing metal include placing the pattern on the back of the metal sheet and tracing the lines with a stylus. A stylus is a tool similar to an inkless pen, but it has a wooden bulb-shaped end. The rounded end helps push out areas on the metal sheet such as an apple in a fruit bowl pattern. The slightly pointed tip of the stylus is used to create lines.
After lines are made with the stylus on the pattern on the back of the metal sheet, the crafter then turns the piece over. The same technique that was used on the front is used on the back to make each line deeper. After that, the other end of the stylus is used to push out parts of the metal from the back to the front. The parts to be pushed out depend on which areas on the pattern would look best rounded rather than flat. Metal embossing originates from the French art technique called repoussage which means "to push back."
The hollows in metal embossing projects may be filled in with paint; some kits come with a set of paints. Embossing paints often have a cloudy look to them that turns glossy and transparent, much like the look of ceramics, after the paint dries. Larger embossed metal designs make excellent party decorations or art pieces to hang on walls. Smaller embossed shapes are frequently crafted for use in scrapbooking such as a metal piece shaped and painted like a cake to place on an album page with birthday photos.
Alphabet letters and borders can also be made with metal embossing tools. A stylus can be used to write text or push out letters using a stencil pattern. Swirls and dots can also be made with a stylus. Decorated strips of metal can be used to create frames for scrapbook photographs. Embossed metal strips can also be used as borders to trim both the inside pages and outside covers of scrapbooks and albums.
Metal embossing is commonly used in creating scrapbooks.

Metal sheet may be used for metal embossing.