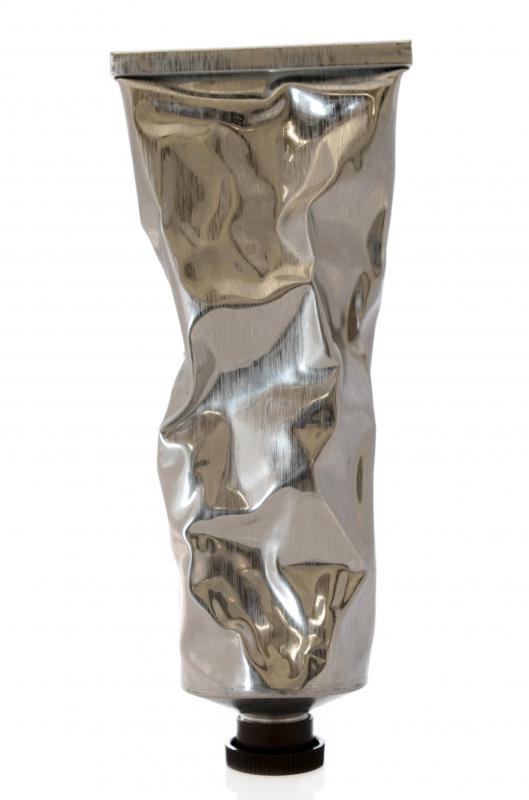 Menthol cream is an over-the-counter product used to relieve minor aches and pains caused by arthritis, muscle pain, and muscle soreness. The cream is made from menthol, a compound found naturally in peppermint oil as well as other mint oils. It can also be created synthetically. The cream is applied to the skin over the affected areas and will relieve minor pain for short periods of time.
The compound menthol can trigger receptors found in the skin which then create a cooling sensation in the area. It tricks the body's receptors without actually changing the person's body temperature. For this reason, it can be found in certain other creams, such as cool menthol shaving cream. The cooling sensation soothes the skin and helps reduce irritation after shaving. It can also be found in lip balm, as its cooling effect soothes chapped lips.
Arthritis can be soothed using the cream by applying it onto the skin over the affected joint. A painful wrist, for example, can be temporarily soothed by applying the cream around the wrist and massaging it into the skin. It will then react with the skin and help reduce the pain felt by the user.
Certain users may experience an allergic reaction to the menthol or other ingredient used in the cream. Signs of an allergic reaction include swelling, redness, and itching where the cream was applied and possibly trouble breathing. These are symptoms of a severe allergic reaction and anyone experiencing these symptoms should go to an emergency room immediately for emergency care.
When using menthol cream on a sore or painful area, start by washing your hands and cleaning the affected area. The menthol cream should then be applied generously over the area, or as the package recommends. Avoid bandaging or covering the area, and do not apply the cream more than four times in one day.
When treating pain with menthol cream, it is important to check with your doctor if the pain continues after use of the cream. If severe pain occurs, consult a doctor immediately. Those who are pregnant, breast-feeding, or taking other medications should talk to a doctor before using menthol cream. It is also not meant to treat pain from a cut or wound, and should not be applied to cuts or other areas of broken skin.
Menthol cream is available in portable tubes.

Menthol cream can help with chapped lips.

Menthol may be found in lip balm.

Menthol cream can help alleviate arthritic pain.