What Is Maxillofacial Prosthetics?
Maxillofacial prosthetics is an area of medical practice dedicated to the fabrication of medical devices to replace missing or damaged areas of the head and neck. This includes prosthetic eyes, ears, noses, tongues, and other devices. In some cases the device may restore functionality, as with a repair for a damaged palate that helps a patient eat and speak. Other patients need a prosthesis for comfort and social reasons, like a prosthetic eye to fill in an otherwise empty socket.
Practitioners in this area complete medical training in prosthodontics, maxillofacial surgery, or head and neck oncology before pursuing an additional year or more of education in maxillofacial prosthetics. This field covers assistance for patients with congenital anomalies as well as patients who acquire facial disabilities because of facial trauma, radiation therapy for surgery, and other life events.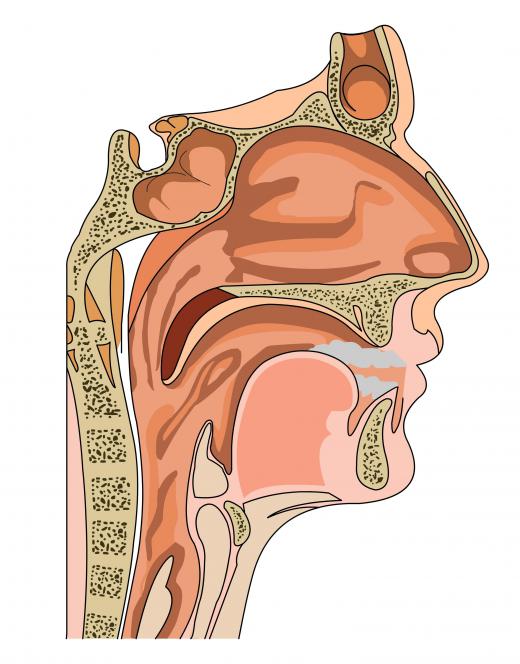 When a patient sees a specialist in maxillofacial prosthetics, the first step is usually a careful evaluation to determine the specific needs of the patient. The doctor may take a cast of the involved area and also take photographs and measurements. If the patient acquired the issue, the doctor may ask for pictures from before. All of this information will be used to develop a prosthesis, usually made from medical-grade silicone, to replace the missing part. The silicone takes dye well and can be carefully colored and painted to match the patient's skin. Eyes may be made from glass or medical plastics.
The field of maxillofacial prosthetics is highly interdisciplinary. Patients may need to work with several specialists during the measuring and fitting process to make sure the prosthetic fits appropriately and comfortably, and meets the patient's needs. With something like a prosthetic tongue or repair for a damaged palate, a speech-language pathologist can be as important as the surgeon and other specialists. The patient may go through several prostheses as he heals and the tissues around the prosthesis adapt to the device. Proper fitting is important to prevent chafing and discomfort.
Specialists in maxillofacial prosthetics tend to work in urban areas, where they have a wider pool of prospective patients. Some also work in military settings. For doctors with an interest in the latest technology, military service can provide access to numerous patients along with cutting edge equipment. Military physicians can work with patients from the time of an acquired injury all the way through to the fitting of a final prosthesis and have a chance to use very high quality materials, tools, and supplies.
AS FEATURED ON:
AS FEATURED ON:

By: turhanerbas

A cross section of the head.

By: stockshoppe

Maxillofacial prosthetics can allow a patient with a damaged palate to eat and speak.