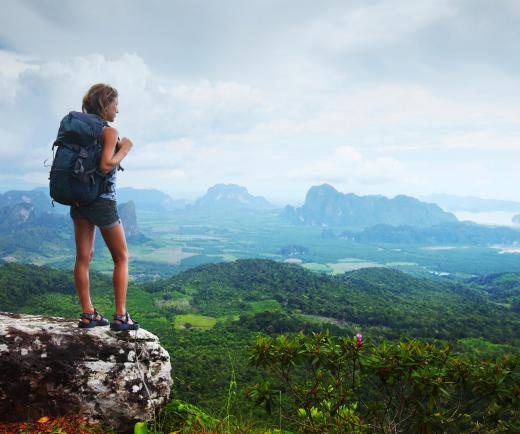 Marginal land is generally land that has little to no value associated with it because of soil conditions, landscape features, climate conditions, or other such factors. The land is often owned or maintained, at least to some extent, by a governmental body. While the land may be cheap to buy in some cases, it is rarely a wise investment because it does not have much potential to attract other buyers.
Deserts are often one of the most common causes of marginal land. The land in a desert environment is only hospitable to a very few species. Crops cannot be grown on the land, and it serves very little purpose other than to the species that are specifically adapted for that type of environment.
Another example of marginal land is that near flood plains or in a tidal basin. In many cases, the land experiences regular flooding at least once a year. Tidal basins may flood twice a day at or near high tides. This type of land is unusable for growing crops or development. In order to make some of this land usable, some houses may be built on stilts or with other special features to make them adaptable to the conditions, but the land is still considered marginal because of the added expense required to develop it.
While mountain landscapes can offer beautiful scenery for those who enjoy hiking or are on vacation, some of this land is also not worth very much. Landscape features such as mountains may hurt property value because the elevation changes and steep angles make it impossible to build housing or cultivate crops. While this may ensure that the landscape remains pristine and relatively untouched, it does nothing for the actual monetary value of the marginal land.
In many cases, marginal land borders land with a very high value. Therefore, buyers should understand that just because a piece of land looks to be in a good area, it may not be. For example, beach property is often very highly valued, but it is also close to what is considered marginal land, such as that susceptible to tides or land with very limited nutrients. On the other hand, sometimes a feature of the marginal land, such a marsh or a jagged mountain can contribute to the value of adjacent land because it improves the view.
Determining if a land is marginal is typically not very difficult. Usually, a simple observation of the site can determine whether there are problems. Those concerned about the soil's nutrient content can have soil testing done to see if there are any deficiencies. Some marginal land may be sold as a package with more useful land so buyers should be certain of what they are getting and how much of the land is useful.


By: Dudarev Mikhail

Though marginal land may have no direct economic uses, it can often be enjoyed by outdoor adventurers.

By: simon gurney

Houses on marginal land may be built on stilts.

By: surasaki

Land in a desert climate is hospitable to very few species.