Mammoplasty is a surgical procedure which is used to change the size or shape of the breasts. This procedure is performed by a plastic surgeon, and it is done under full anesthesia in an operating room with a support staff which includes an anesthesiologist and a nursing team. Recovery times from a mammoplasty vary, depending on the extent of the procedure, and it can take several weeks for the swelling from the procedure to subside and the tissue to settle down so that the surgeon can see if the procedure was successful or not.
The thought of mammoplasty usually evokes breast augmentation, in which the size of the breasts is increased with the assistance of inserts implanted inside the breast. However, augmentation is not the only reason for a mammoplasty. Some people have breast reduction surgery, in which the breasts are made smaller to address cosmetic or health issues associated with large breasts. Mammoplasty can also include mastectomy, in which the breasts are removed entirely, with mastectomy commonly being performed in association with breast cancer.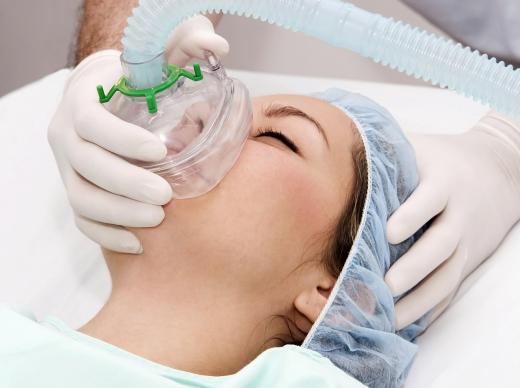 Size is not the only issue with mammoplasty. This procedure may also be designed to address shape. Breast lifts are a form of mammoplasty in which the goal is to address the inevitable effects of gravity by lifting the breasts to make them perkier. Likewise, women may have a mammoplasty procedure after a lumpectomy, infection, or accident in which the shape of the breast becomes distorted. Mammoplasties are also used to address breasts of different sizes, either by reduction or augmentation, and to address nipples of unusual size or position.
While people often associate plastic surgery with cosmetic surgeries which are performed to enhance physical appearance, mammoplasty may be performed for health reasons as well. As discussed above, for example, large breasts can cause back pain and other issues, especially for highly active people, and the procedure may be medically necessary. Likewise, procedures to address aesthetic issues such as lumpy or differently sized breasts can boost self confidence.
Patients who need a mammoplasty for health reasons or who are interested in discussing cosmetic surgery should plan to meet with several surgeons to talk about the procedure. They should seek out surgeons who are members of professional organizations of plastic surgeons, and who also come highly recommended. The surgeon should be asked about the goals of the procedure, his or her success rate with mammoplasties, and the risks, so that the patient can make an informed choice before going under the knife.
AS FEATURED ON:
AS FEATURED ON:

By: reflektastudios

A patient is usually given general anesthesia for a mammoplasty.

By: derege

Breast reduction surgery is a type of mammoplasty.