Mail theft is the act of one person taking, destroying, or otherwise tampering with another person's mail for the purposes of obstruction or learning the secrets, business, and personal information of the other person. It is typically illegal in most countries, and can be an extremely serious crime in certain situations and areas that punish it accordingly. In the United States (US), for example, mail theft is said to be the most common form of white-collar crime, and is punishable under federal law by heavy fines and potential jail sentences of up to five years.
The crime of mail theft often occurs at the point of delivery, such as at a private mailbox, a shared communal mailbox as found in apartment complexes, and people's homes, though it can occur directly from a postal vehicle or at the post office itself. In the latter situations, these crimes are often committed by someone within the employ of the post office or by someone given access by an employee. At mail delivery locations, mail theft can be committed by just about anyone, from other residents of shared mail boxes, to neighbors, or strangers who pass by and notice vulnerable mail.
Mail theft is commonly committed to obtain personal information from other people, such as Social Security numbers, credit card information, and checking account numbers and information. This information can be used to directly perform other forms of theft or may be used by a person to perform identity theft on the victim. Identity theft is the use of someone's personal information by another person for the perpetrator to use the victim's identity to make illegal purchases in the victim's name.
With the increase in online marketing and purchases widely available through the Internet, identity theft has become a very lucrative field of fraud. While mail theft is not the only way to gain access to information needed to commit identity theft, it has often been used for such purposes. To avoid these types of crimes, people should take certain precautions to avoid mail theft and other people gaining access to their private information.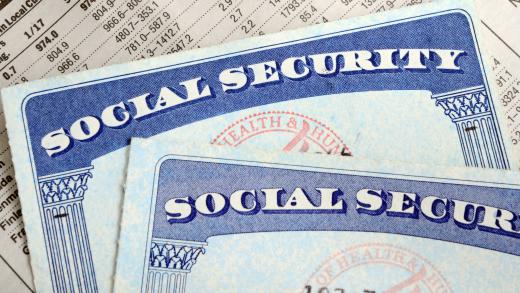 Law enforcement professionals suggest taking mail with sensitive information, such as bill payments or credit card applications, directly to the post office and not simply leaving it in an accessible mailbox. Similarly, publicly accessible mailboxes should be secured whenever possible, and mail should be picked up promptly after delivery. Further steps can also be taken, such as when people go on vacation they should notify the post office so their mail can be held until they return.
AS FEATURED ON:
AS FEATURED ON:

By: tab62

Mail theft involves taking, destroying or tampering with a person's mail; it is a crime punishable by prison in the United States.

By: d.c.photography

Easily accessible mailboxes may be easy targets for mail theft.

By: JohnKwan

Social Security numbers and other personal information may be the target of mail theft.

By: Lisa F. Young

Mail theft is considered the most common type of white-collar crime.