What is Lucia Di Lammermoor?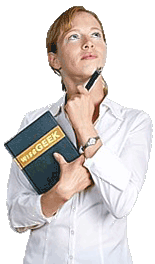 The opera Lucia di Lammermoor is a drama tragico in three acts by the Italian composer Gaetano Donizetti. Lucia di Lammermoor was composed in 1835 with a libretto by Salvadore Cammarano. The story of Lucia di Lammermoor is based on Sir Walter Scott's novel, The Bride of Lammermoor, which was itself based on a true story.
The premiere of the Italian version of Lucia di Lammermoor took place in Naples at Teatro San Carlo on 26 September 1835. Alphonse Royer and Gustave Vaëz translated the libretto into French, and Donizetti altered the setting. This version premiered in Paris at Théâtre de la Renaissance on 6 August 1839.
The story of Lucia di Lammermoor has a complicated back story. Edgardo, the heir to Ravenswood Castle and the attached estate has been usurped by the Ashtons. Enrico Ashton, the head of the family and Laird of Lammermoor, has squandered the family fortune, as well as putting the family in a precarious position due to his political activities. In order to gain allies and cash, he plans to give his sister Lucia in marriage to a wealthy laird named Arturo. But Lucia and Edgardo are already in love.
As Act I of Lucia di Lammermoor opens, Enrico has been urged by the chaplain not to be too hasty in forcing Lucia into marriage, since she is still grieving for her mother who has recently died. Hearing that Edgardo, whom Enrico regards as an enemy, is near, Enrico swears to destroy him. It turns out that Edgardo has come to meet Lucia, who is waiting for him by a fountain, where she has seen the ghost of a murdered Lammermoor ancestor. When Edgardo arrives, Lucia's companion, Alisa, keeps watch. Edgardo has been called away to fight, but would like to heal the feud with Enrico before he leaves. Lucia urges him not to tell Enrico of their romance. They exchange rings which they consider to be as a marriage, and he promises to write to her.
In Act II of Lucia di Lammermoor, Enrico and his servant discuss whether Lucia will oppose the marriage with Arturo. The servant has intercepted all of Edgardo's letters, as well as forging one claiming that Edgardo loves another woman. While the servant welcomes Arturo, Enrico takes the forged letter and goes to Lucia, telling her that he only wants her well-married. She replies that she already considers herself Edgardo's wife. Enrico gives her the forgery, and reproaches her for her shocked reaction. He tells her that unless she marries Enrico, he will be executed and it will be her fault.
The chaplain tells Lucia that all but one of her letters to Edgardo were intercepted, but he assured the delivery of the other. Thinking that Edgardo has not replied, he believes that Edgardo has been unfaithful, and tells Lucia as well, that the ring exchange is not the equivalent of marriage. He encourages her to do her duty by saving her brother and look for a reward in heaven.
Convinced by the chaplain, Lucia signs the marriage contract, but Edgardo suddenly enters. Upon seeing the contract, he pulls off her ring, and curses her. Arturo and Enrico order him to leave, but Edgardo throws away his weapon and says he doesn't wish to live any more.
In Act III, Edgardo is sitting in the hall, wishing for the end of the world, when Enrico enters gloating about Lucia's marriage, which has just taken place, and challenging Edgardo to a duel. The scene shifts to the wedding party, interrupted by the chaplain who says that hearing a cry from the bridal chamber, he entered to find Arturo dead and Lucia with a bloodstained dagger in her hand and asking for her bridegroom. Believing that her wedding with Edgardo is about to take place, a mad Lucia enters.
Enrico returns and the chaplain tells him what has happened and that Lucia's mind has failed. When Enrico hears Lucia say that she is her brother's victim, he is overcome with guilt. The chaplain rebukes the servant for the outcome of his actions.
Meanwhile Edgardo waits for his duel with Enrico, looking forward to death. The servants enter and funeral bells ring. Edgardo wishes to see Lucia once more, but the chaplain tells him she is dead. Edgardo looks forward to meeting her in heaven and, despite attempts to restrain him, stabs himself, thinking of Lucia as he dies.


Woman holding a book