What is Liquid Eye Shadow? (with pictures)
Liquid eye shadow is a type of cosmetic product applied to the eyes to give them color and definition. Though the most common type of eye shadows come in powder or cream forms, liquid eye shadow is becoming quite popular for its bright colors and long-lasting qualities. This type of eye shadow often gives a more dramatic look to the eyes than a powder, but it largely depends on application technique.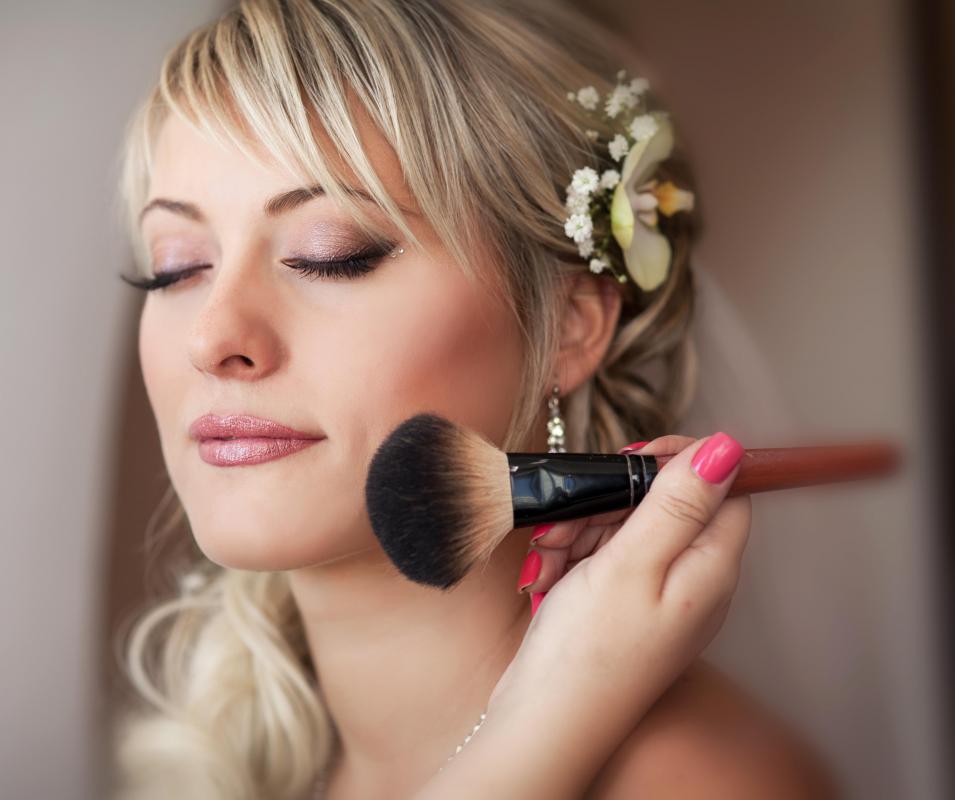 Liquid eye shadow generally comes in a small squeeze tube or bottle. The bottle may have an included applicator sponge, or it is easy to apply with a small makeup sponge. Most types of liquid eye shadow are designed to look like a powder when they dry, to give a more natural appearance; for instance, one would not want to look as if they simply smeared liquid eyeliner all over the eyes.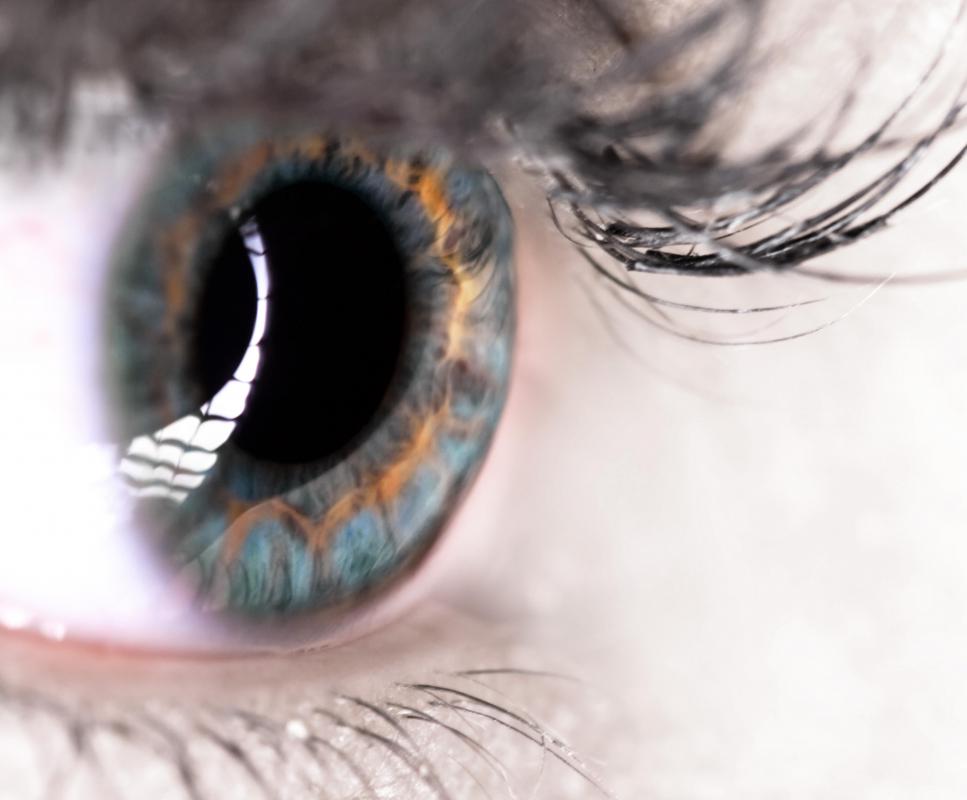 This type of eye shadow typically goes on very smoothly, and dries quickly. It lasts a long time, which makes it an excellent choice for people who find their makeup wearing off throughout the day, either because they have oily skin or because it is a hot, sweaty day. It typically dries to a matte finish, but some types are designed to look shiny when they dry.
This type of eye shadow will typically be labeled as a "shimmering" eye shadow or "metallic" eye shadow, both of which will make the eyelids appear sparkly. Due to the wide range of colors in liquid eye shadow, it is possible to create many different types of looks, including an exotic look or a smokey eye. In general, however, there are more colors available in powder form.
Fortunately, there is a type of product that can be used to convert powder eye shadow into a liquid eye shadow. This type of product generally comes with a small brush, and when the formula is dipped into the powder eye shadow, it transforms it to a liquid that can then be applied to the eyes. This allows a bit more versatility in one's makeup purchases, particularly with color choices.
Application technique predominantly depends on the makeup user as well as the look that is being created. In general, however, it is recommended one use a number of different shades of complementing eye shadow. The lightest may be applied at the inner corner of the eye and the brow bone, the medium shade can be swept over the eyelid and into the crease, and the darkest may be applied at the outer corner of the eye; all should then be slightly blended together to create the most natural look.
Eye shadow is used to brighten a person's eyes and make them pop.

Some liquid eye shadows are formulated to be applied with a makeup brush.

When buying liquid eye shadow, look for shades that both complement and contrast with eye color.

Sharing make-up applicators with other people may spread bacteria and irritate eyelids.