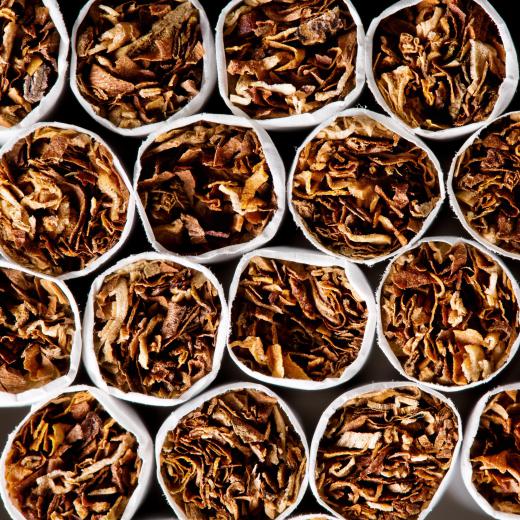 Lip cancer is a condition of the lips or soft tissue surrounding the mouth in which there are malignant or tumor cells present. Generally, lip cancer is found in the epithelial cells, which are the upper most sensitive levels of skin found around the mouth on either the upper or lower lip. In more serious cases, the cancer may also involve the deeper layers of the mouth including the soft tissues, muscular or nerve cells in the face, gums and neck.
In many cases, the cancer presents as a small lump or tumorous section of the lip that will not heal or go away on its own. Lip cancer can also start as a subtle discoloration or change in the reddish-pink lip tissue itself. At the onset of these symptoms, a proper cancer diagnosis can be provided by an oncologist, or a doctor who specializes in cancers of the body.
Lip cancer is a form of head and neck cancer that can be effectively treated if caught early enough in the process. The presence of cancer is most often discovered during a routine visit to the doctor or dentist, but it can also be something that the patient himself notices as his facial appearance changes. Any changes in the lips or the face should be examined by a qualified physician or oncologist immediately.
In most cases, cancer of the lips is treated with a combination of chemotherapy and surgery when needed. The cancerous cells are eradicated and removed to stop the spread of the malignant cells to other parts of the mouth, face and neck. This treatment is combined with improved lifestyle and oral hygiene habits and follow-up medical care.
It is not certain what causes many cancers, including lip cancer. However, it is known that certain environmental, genetic and lifestyle factors play a key role in the development of skin cancers. Some of the factors that are known to increase the likelihood of the development of cancer in humans are alcohol and drug intake, chemical and hazardous environmental exposure, genetic predisposition, poor nutrition, smoking and lack of proper exercise.
The risk for lip cancer increases with poor lifestyle and behavioral choices such as use of tobacco and alcohol or the habitual nervous chewing of the lips and inner mouth tissue. It is also noted the risk for lip cancer increases after the age of forty-five. Preventing cancer of the lips can be as simple as reducing these behaviors and taking care of one's health.


By: Nomad_Soul

Quitting smoking may help reduce the risk of lip cancer.

By: japolia

A proper lip cancer diagnosis can be provided by an oncologist.

By: Photographee.eu

Lip cancer can be effectively treated if caught early.

By: Max Tactic

Serious cases of lip cancer may spread to the face and neck.

By: edbockstock

Some doctors actively encourage their patients to seek out a second opinion following a cancer diagnosis.