Traditional hummus, a Middle Eastern type of spread or dip, is made primarily from mashed chickpeas, but lentil hummus is made from crushed lentils, which are bean-like legumes. Relatively simple to make, lentil hummus usually requires cooking or soaking the legumes to soften, and then pureeing the lentils with seasonings in a food processor. It is normally served at room temperature with toasted pita bread.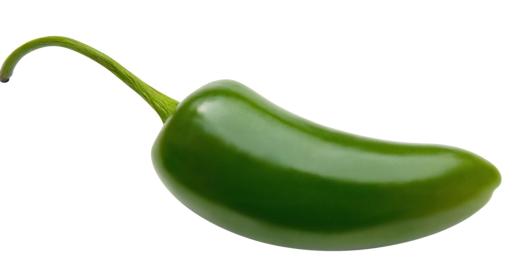 Although lentil hummus changes the primary ingredient of traditional hummus, it also shares many other ingredients. Tahini, a type of sesame seed paste which imparts a slightly nutty flavor to the dip, is normally included. Garlic, lemon juice, salt, and extra virgin olive oil are also usually added. Additional seasonings, such as cumin, bay leaves, cilantro, and cayenne pepper, may be included as well.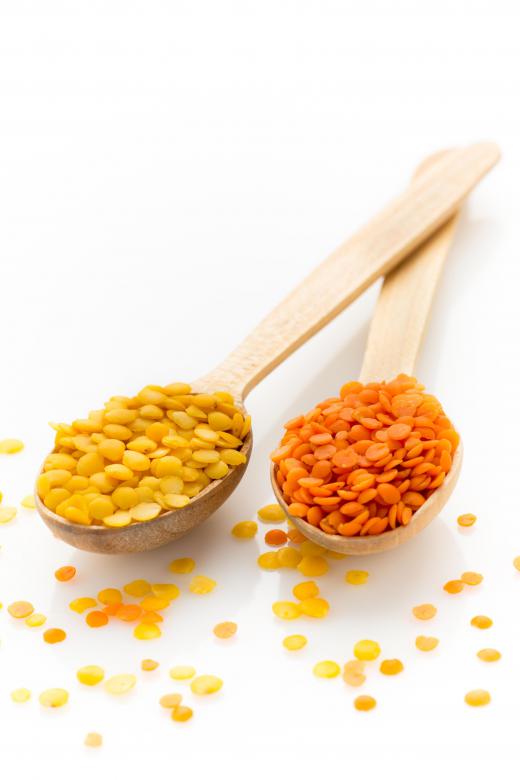 Some styles of this spread vary more from other versions. A sweet potato and lentil hummus combines sweet potatoes into the puree along with the more traditional hummus ingredients. Spicier versions will include jalapeño or red chili peppers. Miso and balsamic vinegar are also additions to some varieties.
Any type of lentil can be used for lentil hummus. After being rinsed, the lentils are usually simmered in water or broth until they are softened. Salt or bay leaves may be included with the lentils while they simmer. Raw versions of lentil hummus will soak the lentils overnight instead of cooking. If the lentils remain raw they must soak for considerably longer to soften, since the heat of simmering aids in the softening process.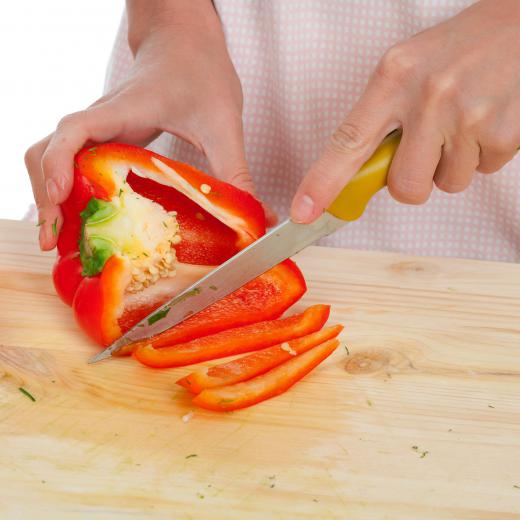 Once soft, the lentils are drained and then pureed with the other ingredients. The garlic is usually chopped first, but may be mashed into a paste with salt before being included in the mix. Olive oil is often included with the other ingredients, but may be gradually poured into the processor while the puree forms. Additionally, some powdered spices may be left out until the puree is complete, then stirred in afterward. Seasoning is often adjusted to taste once the hummus has been pureed.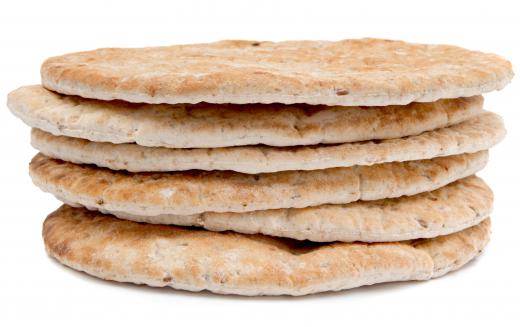 Lentil hummus can be served immediately or can be stored in a refrigerator for later use. If stored, it is allowed to rise to room temperature before serving. The spread may be garnished with sweet paprika or chopped cilantro and is normally served with toasted pita bread or pita crisps. It may also be served with sliced red bell peppers and fennel.


By: rimglow

Balsamic vinegar is sometimes added to lentil hummus.

By: epantha

Jalapeno peppers can give a spicy kick to lentil hummus.

By: gitusik

Hummus can be made with lentils instead of chickpeas.

By: Fanfo

Lentil hummus can be served with sliced red bell peppers.

By: vetasster

Hummus is usually served with toasted pita bread.