What Is Leighton House Museum?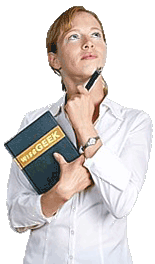 Leighton House Museum is located in the Greater London area of Holland Park in the United Kingdom. The house was formerly the home of the Victorian artist Lord Frederic Leighton, who began construction of the building in 1864 and continued adding to the house until his death in 1896. It was designed by George Aitchison, a renowned architect in Victorian England. In 1900, Leighton House was turned into a museum to be operated by the council of the Royal Borough of Kensington & Chelsea.
The museum is open to the public, and visitors can walk through the house and survey the architecture of the building and artworks of Lord Leighton. Areas of the house were designed to be viewed by the public during the lifetime of Lord Leighton, including the Arab Hall, which was open to school children during the 19th century. The museum also gives visitors access to parts of the museum that were closed to the public during Lord Leighton's lifetime, such as his private bedroom.
Arab Hall is a two-story room that Aitchison designed to house the library of more than 1,000 works of oriental literature owned by Lord Leighton. Blue ceramic tiles designed by Victorian artist William de Morgan adorn the walls of the hall, and a gold gilded ceiling completes the decoration. The decorations of Leighton House Museum reflect the interests of Lord Leighton, who was famous for painting Oriental and Arabian scenes. Since the restoration of Leighton House Museum in the 21st century, visitors have been given access to Lord Leighton's bedroom area, which is decorated with William Morris-designed wallpaper and reflects the conservative values of Victorian England.
Various tours are available for visitors to Leighton House Museum, with guided tours available as well as self-guided tours. Downloads are available for electronic devices with which visitors can guide themselves around the house. Exhibitions of artists' work also take place at Leighton House, with some exhibitions free apart from the general admission charged for entry to the museum.
Leighton House Museum is home to an annual contemporary arts festival that highlights the works of artists from the Middle East and North Africa. Included in the festival are events showcasing music, film and fashions from the areas included in the festival. The maintenance of Leighton House Museum is undertaken from tax money collected from the residents of Kensington and Chelsea.
Woman holding a book