The Lebanese style of preparing rice entails frying some vermicelli pieces or orzo, then adding them to rice for a final cooking period. This popular side dish then gets a slight dusting of cinnamon and some pine nuts before service, or it gets stuffed into poultry before it is baked. Many go a step further to make their Lebanese rice with ground beef or lamb and sometimes even raisins, onions or carrots.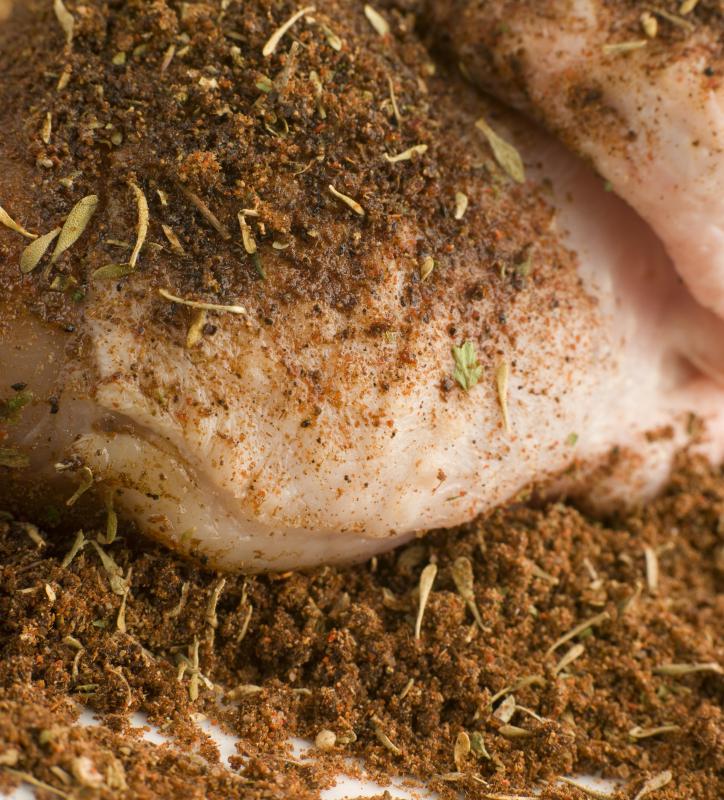 Pasta is the main distinguishing characteristic of Lebanese rice, which also goes by the name ros ma'a shareeyee. Orzo is a plump and ready-made option, but vermicelli pieces can also be had by breaking off thin spaghetti at lengths of about the width of a fork. These are then fried slowly in butter over medium-low heat. The goal is a toasted color and texture, but cooking them too quickly will char the outside.
Before this, however, many chefs will soak long-grained rice in salted water for as long as one hour before even starting to make their Lebanese rice dish. The approximate proportions are one part pasta to three parts rice. Once the pasta is lightly browned, it is added to long-grained rice and stock, or water and salt. Most rices require twice the amount of stock or water as the amount of rice used.
After the stock or water has come to a full boil and the rice and pasta is stirred, the pot is covered and the heat is reduced to low. It continues to steam for about 20 minutes or until the rice is tender and the liquid has absorbed. The final step in Lebanese rice is spreading ground cinnamon over the top of the rice, along with pine nuts and occasionally other types of nuts like almonds.
Variations of Lebanese rice include caramelizing onions, pine nuts, salt and pepper, then ground lamb or beef in butter before the pasta gets browned. This turns a side dish into a meal. Another common alternative is to prepare the rice for use as a stuffing in chicken, turkey or another type of bird. This won't require the ground beef or lamb, but it does often require the addition of all spice as a dry rub for the poultry and as an added ingredient in the rice to meld the flavors of the two elements. These dishes are regularly served with Lebanese flatbread known as man'ooshe.
By: airborne77

Uncooked rice.

By: Monkey Business

Poultry served with Lebanese rice is often seasoned with a dry rub containing all spice.