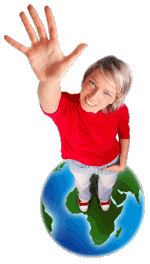 Lake Sakakawea is a large man-made lake, also referred to as a reservoir, in North Dakota, and only two other such reservoirs in the United States are larger. It was created when the U.S. Army Corps of Engineers built the Garrison Dam to try to control Missouri River flooding, a multi-year project that was completed in 1953. The lake's name comes from the name of the 16-year-old female Indian guide who aided explorers Lewis and Clark on their wilderness exploration in the early 1800s. Her name is also sometimes spelled Sacagawea. Many of the sites where the early explorers made camp sit under the water of Lake Sakakawea.
Despite its creation for infrastructure purposes, Lake Sakakawea draws recreational boaters, fishermen and swimmers. The $294 million dam that led to the creation of the reservoir, which lies approximately 50 miles (80.46 kilometers) from the state capital of Bismarck and a mile (1.60 kilometers) from Pick City, helps control river flood waters, aids irrigation and also is a source of hydroelectric power. When Lake Sakakawea was constructed, it displaced an Indian reservation, which moved and established a new community called New Town.
Lake Sakakawea is nearly 180 miles (289.68 kilometers) long and covers an area of more than 365,000 acres (1,477.10 square kilometers). At its widest, the lake is 14 miles (22.53 kilometers) across, and 1 mile (1.60 kilometers) at its narrowest. The lake's depth varies from 70 feet (21.33 meters) to more than 170 feet (51.81 meters). Fishermen can find a variety of species in the lake, including salmon, trout, perch and crappie.
Lake Sakakawea State Park sits on the reservoir's south side. The park has a marina, fishing guides, boat rentals and storage areas. Visitors to the lake can also make stops at nearby attractions that include the Lewis and Clark Visitor Center, the Knife River Indian Villages National Historic Site, the Sakakawea Scenic Byway, the Audubon National Wildlife Refuge and tours of a power plant and coal mine.
The memory and bravery of Sakakawea isn't honored only with the naming of the reservoir. The U.S. mint began making a golden dollar coin in 2000 with her likeness on it, and a statue of her was erected in Bismarck. Lewis and Clark acknowledged the value of her skill to their exploits, but when it was time to make payment, it was given to her husband, Toussaint Charbonneau. He received land, about 320 acres (1.29 square kilometers), and $500 US Dollars (USD).
Woman waving