The Teatro Alla Scala or La Scala is a world-famous opera house located in Milan, Italy. La Scala hosts an annual season of opera each year beginning on 7 December which sometimes includes debuts of new original works, and features some of the finest performers in the opera world. Many visitors to Milan like to make time to visit La Scala to see a performance or visit the opera museum hosted on the premises.
In addition to being very famous, La Scala is also very old. The Teatro Alla Scala was founded in 1778, after a fire destroyed Milan's previous opera house in 1776. The gentry of Milan wrote to the governor to request a new opera house, indicating that they would finance the opera house by purchasing boxes and maintaining yearly rents on their boxes. After several attempts at a design which would satisfy all parties, the Empress Maria Theresa stepped in to approve a plan, and construction on the theatre began.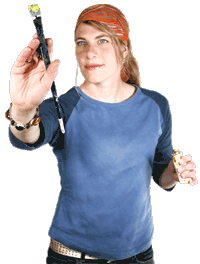 La Scala's first show was Europa riconosciuta, an opera by Antonio Salieri; in 2004, La Scala revived the opera for the first night of its season, and broadcast the opera live. Some notable operas which had their debuts at La Scala include: Norma, Madame Butterfly, Otello, Turandot, and Lucrezia Borgia. La Scala has also hosted a number of prominent opera stars and conductors, and it is possible to find a wide assortment of recordings made of productions at La Scala.
In 1907, La Scala was closed for substantial renovations which established the layout familiar to current patrons of the opera. During the Second World War, La Scala was heavily damaged by bombing, and it reopened to great fanfare in 1946. La Scala was renovated again between 2002 and 2004 to update the theater, creating a larger backstage area and improving the acoustics dramatically.
Tickets to La Scala are available from the threatre itself, which also sells them online and via a telephone ordering system. Certain authorized agents are also allowed to sell tickets to various La Scala productions. Visitors to the theatre should be advised that formal dress is required for all premieres, and that for other performances, patrons are expected to dress "in a respectful manner." Recording devices and cell phones are not allowed inside the theatre, and patrons may not be seated while the show is in progress. Patrons who arrive late may wait in the lobby until the next break, at which point they will be seated.
AS FEATURED ON:
AS FEATURED ON:

Woman painting