What is Knitting Software? (with pictures)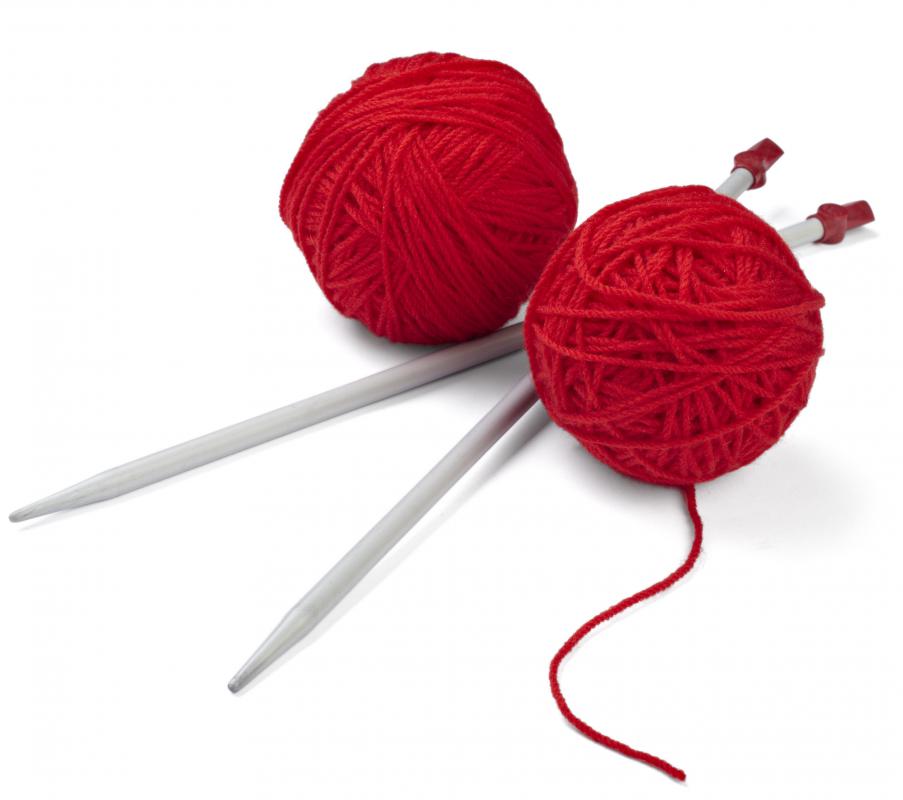 Knitting software is a type of computer program that allows designers of knitwear to generate hand- and machine-knit patterns electronically. Software may be purchased from a knitting or crafts retailer on a compact disc or as a computer download, or it may be available as freeware on the Internet. When the pattern generated by the software is ready, it can be printed or saved to the computer for later reference. Knitting software may be used to design full-sized garments for adults or children, or to generate grids and charts of complex stitch patterns. It may also be used to perform calculations accurately to avoid problems such as knitting a pullover in the wrong size.
Patterns for garments, such as pullovers, cardigans, and knit t-shirts, can be generated using knitting software. The software usually requires input from the designer, such as knitting gauge and the desired measurements of the finished garment. With this information, the software is able to generate written instructions and visual charts for knitting the garment. Most knitting software programs geared specifically toward sweaters include the option of knitting the sweater flat or in the round. Often, a designer may wish to specify other details of the sweater's construction, such as whether it will be knitted from the bottom up or the top down.
In knitting, many lace motifs are charted visually with a grid, with various symbols standing in for written directions such as "slip slip knit" or "knit two together." Likewise, patterns that include some kind of color work, such as Fair Isle or intarsia, often include a visual representation of what colors go where so that knitters can anticipate the color changes. These kinds of charts can also be generated by an appropriate software program, by entering in the number of horizontal stitches and vertical rows the motif will occupy. Lace or color work motifs are then drawn on the computer screen on a background that resembles graph paper. Regular graph paper is not properly proportioned for knitwear design, as knit stitches are not usually perfectly square, but instead tend to be wider than they are tall.
Some knitting software programs are simply calculators that allow a designer to perform resizing calculations or create improvised patterns in any yarn weight. For instance, there are many free online knitting calculators that will generate a basic sock or hat pattern based on foot or head measurements entered by the designer. Other programs perform a wider range of calculations that can assist designers in placing increases or decreases evenly, centering lace motifs or cables, and estimating the yarn yardage necessary for completing their designs.
Knitting needles and yarn.

Knitting software can generate a pattern for sweaters.

Most knitting software requires users to specify the gauge, or stitches per inch, of a pattern.

There are many free online knitting calculators that will generate a basic hat pattern.

Knitting software might help someone when making a pair of gloves.