Khow suey is a one-dish meal of Burmese origin. Sometimes described as soup, khow suey combines a coconut milk based curry with noodles and a wide variety of toppings. Indians working in Burma carried the recipe with them when they returned to their own country during World War II. It is now frequently served in India and some recipes use seasonings particularly identified with Indian cooking. Khow suey is often available in both Burmese and Indian restaurants.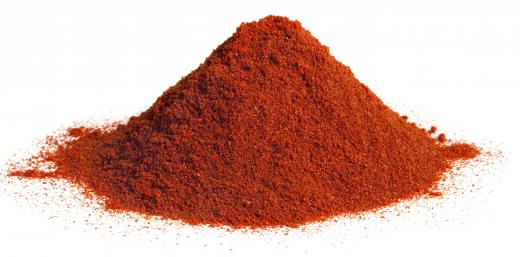 The curry is typically made with chicken but beef, shrimp, or other seafood varieties are sometimes used. Hard-boiled eggs or vegetables can be substituted for the meat to make a vegetarian version. The sauce for the curry is made with coconut milk. This can be freshly made but many recipes call for the canned product. Rice noodles are usually recommended, but thin egg noodles may also be used.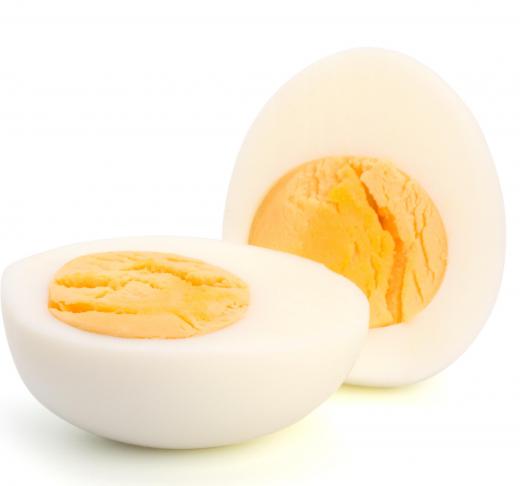 Burmese cooking uses many of the same ingredients and techniques as Indian cooking but is not typically as spicy. Like many Burmese dishes, khow suey is flavored with garlic, onions and cumin as well as ginger and coriander. Fish sauce is also a key ingredient in some recipes of the dish, adding a distinct, salty flavor.
Other seasonings are often used, especially in Indian-influenced recipes. Turmeric, cinnamon and bay leaves are common additions. Indian seasonings frequently used in khow suey include asafoetida, curry leaves and garam masala. Indian recipes often use toor dal, a kind of yellow lentil and chilies may be added.
Even recipes that include meat or chicken may include a variety of vegetables in the curry. Common vegetable additions can include carrots, mushrooms and green beans. Potato and corn are also sometimes used, and some recipes call for the addition of a small amount of tomato as well.
Khow suey is usually served in individual bowls. A portion of noodles topped with curry is added first, then each diner chooses from an array of garnishes. Many recipes call for six or more choices of toppings and condiments that can be added to the curry.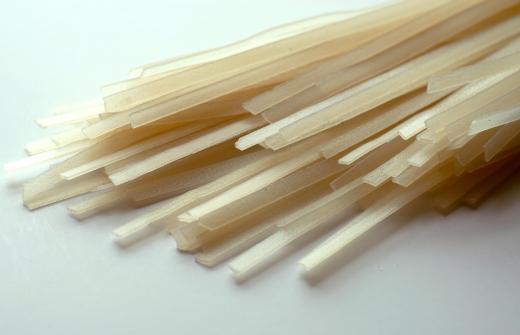 Some of the most frequently served garnishes include chopped hard-boiled eggs, broken deep-fried noodles and fried potato sticks. Garlic, sometimes fried, is also commonly offered. Vegetable toppings may include shredded cabbage, sliced leeks and diced green pepper as well as fresh coriander and spring onions.
Additional seasonings are also frequently offered to diners to complement this dish. Chopped green chilies, red chili powder and chili oil are usual choices. Lime wedges and lemon juice are also commonly included. Prawn powder, made from ground dried shrimp, is another possible choice.


By: zoë biggs

Khow suey is often topped with coriander.

Chili powder is often used to make khow suey.

By: Natika

Boiled eggs are often used to garnish khow suey.

By: CRAIG MCATEER

Asafoetida is a spice used to make khow suey.

By: Red Rice Media

Rice noodles are commonly used in the dish khow suey.

By: SNEHIT

Curry leaves are used to season khow suey.

By: mates

Khow suey combines a coconut milk based curry with noodles.

By: Pavel Losevsky

Khow Suey is often available in both Indian and Burmese restaurants.