What Is Italian Cheesecake?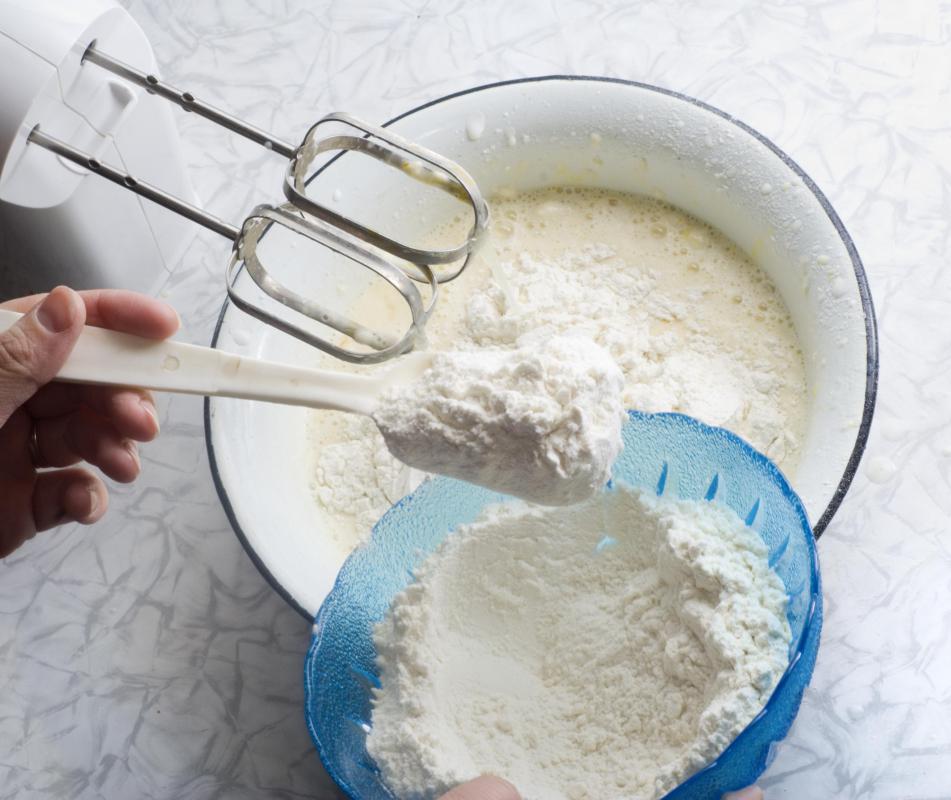 Italian cheesecake is a dessert typically made of ricotta cheese, sugar, heavy cream, eggs, and vanilla extract. Some less traditional recipes may call for the addition of cream cheese or mascarpone cheese. The cheesecake is baked in the oven and chilled before serving. It can be made with or without a crust. The top of an Italian cheesecake is commonly sprinkled with powdered sugar, but may also be topped with fruit, whipped cream, or chocolate sauce.
Ricotta cheese is the main ingredient of a traditional Italian cheesecake. Small amounts of mascarpone or cream cheese may also be used in some recipes. The ricotta cheese is combined in a bowl with other ingredients, such as sugar, eggs, heavy cream, and vanilla extract, and thoroughly mixed with an electric mixer until a smooth consistency is achieved. Additional ingredients, such as flavored extracts or melted chocolate, can be combined with the base ingredients to make a flavored cheesecake.
The use of ricotta cheese results in a cheesecake that is lighter and less creamy than a cream cheese-based cheesecake. Even with thorough mixing this type of cheesecake tends to have a grainy texture after it is baked, due to the characteristics of ricotta. Most Italian cheesecake recipes also use less sugar than a traditional cheesecake, making it a dessert that is not overly sweet.
An Italian cheesecake can be made with or without a crust. If a crust is called for, it is typically made by combining either crushed graham crackers or cookies with melted butter and pressing the ingredients into a springform pan. The cheesecake batter is poured over the crust, or poured directly into the springform pan if no crust is being used, and baked in an oven.
The majority of Italian cheesecake recipes call for the cake to be baked for one and a half hours. After the required baking time has elapsed, the oven is turned off, but the cake is left to rest inside for around half an hour. This extra time in the still-warm oven is required to prevent the cheesecake from collapsing or cracking. When the cheesecake is ready to be moved, it is usually placed in the refrigerator to chill for several hours.
The traditional topping for an Italian cheesecake is a dusting of powdered sugar, but other toppings may be used according to personal taste. Whipped cream, fresh fruit, or chocolate sauce are common toppings. While an Italian cheesecake is usually served chilled, it may also be served at room temperature.
By: Yevgen Kotyukh

Ricotta cheese and heavy cream are used in Italian cheesecake.