What is Involved in LLC Registration?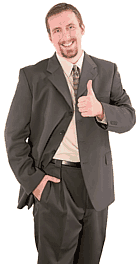 An LLC (limited liability company) is a business entity that is created by virtue of the LLC law of the state in which it is formed. An LLC registration primarily involves knowing the requirements of the state in which the LLC is to be registered. There are prepared forms for each state jurisdiction, printed by the agency responsible for registrations. A processing fee must accompany any registration. The fees will vary from state to state but are generally modest.
The registration forms themselves are not complicated. The name of the company followed by "LLC" or "limited liability company" must appear on the form. The forms require basic identifying information about the owner or members of the company, its principal place of business, and the nature of the undertaking. Most forms require the name of the company's registered agent. An LLC cannot be its own registered agent.
Some jurisdictions require that an LLC "operating agreement" be filed with the registration application. This is an agreement signed by all the LLC members as to the scope and operation of the company. It contains the members' understanding of their financial obligations, as well as their rights and duties.
An LLC operating agreement can be valuable even in states where it is not required for registration. It serves as a guide to the rules and structure of the company. It can aid members in resolving differences over finances, operations, and the company's goals. A valid operating agreement signed by all the members should be accepted in any state.
In addition to proper registration, some states require an LLC to publish the fact of its registration in the legal notices section of a newspaper in the jurisdiction. In most states, the fee for a foreign LLC registration is significantly higher. Otherwise, the application information requested is the same as that for an LLC with its principal place of business in the registering state. Failing to register a foreign LLC can bar it from suing or taking other legal actions within the state.
The forms and instructions for registration are available online or at the appropriate state office. Usually entering a search term like "LLC registration [state name]" will lead to the appropriate site. There are also online organizations that offer information and assistance with registering an LLC. Some companies will also prepare and file the registration for a fee. Online contact information is available from state registering agencies for anyone with questions or concerns about an LLC registration.
Businessman giving a thumbs-up