What is Involved in an Immigration Medical Exam?
An immigration medical exam involves a complete physical examination and medical evaluation to determine any presence of transmittable disease. The exam is required for foreigners who wish to immigrate to the United States (US), or any individual who applies for an immigrant visa. The immigration medical exam consists of a standard physical examination in which the applicant will completely unclothe, allowing the immigration doctor to thoroughly examine the individual. Blood tests are also required as part of this procedure.
It is recommended that applicants who are scheduled to complete an immigration medical exam prepare for the evaluation beforehand. The applicant should have all necessary documents and proof of vaccinations on hand. Applicants should research the immigration process and any questions that might be asked to make the experience less stressful.
As part of the physical immigration medical examination, the individual will also undergo a mental evaluation. This is to determine if the applicant is mentally fit and bears no threat to the general public. A series of questions or an interview may be typical of the evaluation process.
The immigration medical exam will also determine whether the applicant may require medical treatment. These physical examinations may be conducted at special clinics that perform such testing. Typically known as immigration clinics, an Internet search may provide locations where testing may be done. In addition to disease, testing will also show the presence of illegal substances and narcotics in the blood.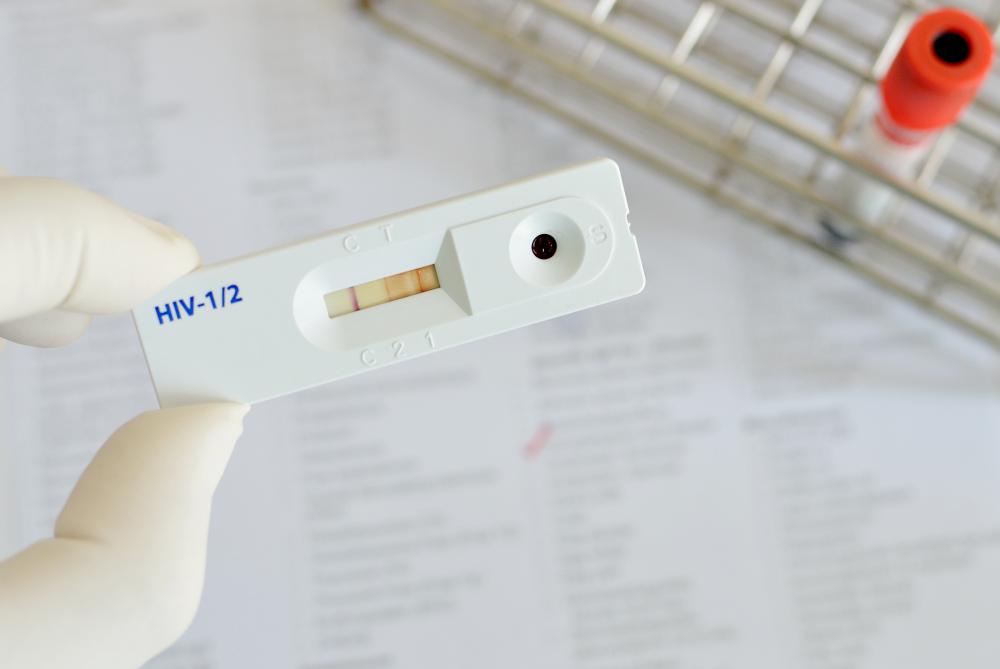 To determine the applicant's health status and that he is free of communicable disease, blood will be drawn from the individual for laboratory testing. The blood will be screened for the presence of syphilis and human immunodeficiency virus (HIV). HIV and the disease it causes, acquired immune deficiency syndrome (AIDS), are serious public health problems. As a rule, these tests will be conducted on applicants who are older than 15 years of age, or any child suspected of being infected with either disease.
In conjunction with the immigration medical exam, US public health officials require all applicants to have the latest and up-to-date vaccinations. Types of vaccinations may vary according to the applicant's age. These guidelines are determined by the U.S. government. The applicant will also undergo a skin test for presence of tuberculosis, and results are typically known within a matter of a few days. If a chest x-ray is needed, the applicant must complete one within a specified period of time.
After all testing and evaluations are completed, the immigration doctor will fill out a form for the applicant. The form, known as an I 693, will show all results and generally be sealed in an envelope. The form is to be given to the US Immigration Services.
A skin test for tuberculosis is often part of an immigration medical exam.

Chest X-rays may be required for an immigration medical exam.

A doctor will listen to a patient's heart during an immigration medical exam.

HIV testing is a routine part of an immigration medical exam for those over the age of 15.